---
I am selling the first bronze-age replica swords I ever purchased, made in Italy by Fulvio Del Tin. First is the DT 210a, a replica of sword from (I believe) central Europe. Cast in one piece including hilt. The second is the DT 215a, a replica of a Mycenean-era Naue II. This one features a stag handle by Art Elwell, which looks even nicer in person than the pics show.
Both available for $200 each.
Special limited time offer deal!!! Both together for $375!
All prices are in USD. Price includes shipping costs, in the continental US; Everywhere else, drop me a line and we'll discuss.
Contact me via PM or e-mail at
dkwj@juno.com
.
---

Attachment: 85.69 KB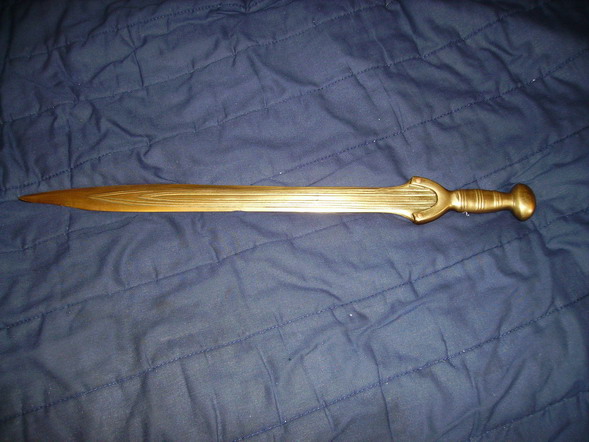 Attachment: 92.53 KB


Attachment: 92.25 KB