---
I have a CAS Godfred Viking sword for sale.
Blade is Damascus steel that has been polished on the edges, but still visible in the center in the style of a pattern welded blade. Fittings are Damascus and the scabbard fittings are bronze.
Overall condition is mint +++. The sword is well balanced and extremely fast at just over 2 pounds with a 29 inch blade and 35 inches overall.
KOA has these in stock for $419.00. My price is $250 with $15 shipping CONUS
---

Attachment: 60.89 KB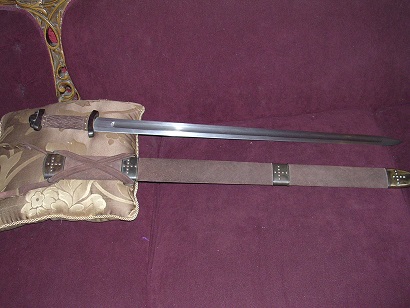 Attachment: 83.26 KB