---
Hello,
This helm was made in Moscow. It is spring steel. Dome is 2.5 mm, visor is 3 mm and if I recall correctly the neck is 1.5 mm. Helm should fit 22 - 24" head. Maybe even upto 25".
Please note the following. The helm came with a face guard that I removed because it made contact with my chin. Also, when the helm arrived from Russia it had some surface rust which I never bothered to remove.
This helm is built like a tank and has beautiful lines to it. I have never used it. I paid $600 plus western union fees and then paid an additional $300 to have it flown to Poland for a custom liner to be built. All this would cost you over $1000.00 new. I am selling for $500 plus cost of shipping. That is to reflect the rust and removal of face plate.
If you are seriously interested I would be pleased to Email additional and detailed photographs.
Regards,
Phil
---

Attachment: 26.08 KB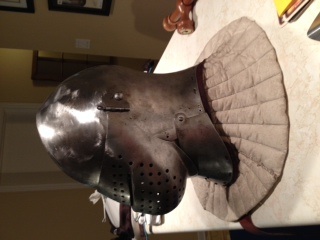 Attachment: 30 KB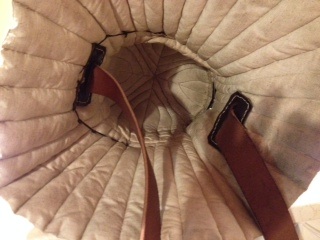 Attachment: 25.26 KB