Here's a rapier I finished up last week. I thought it might find a home at the National Stage Combat Workshop, but as of now it's still available.
This is a completely symmetrical hilt, for any of you lefties out there (or ambidextrous fighters.....). It's loosely modeled on an antique piece that's actually a case of rapiers (two swords that fit together to look like a single weapon). I liked the hilt shape, but I left the challenge of building an actual case of swords for another day.
The hilt and pommel are steel. The grip is maple wrapped in wire. I'm enjoying it without turk's heads, but I can whip up a pair if you want them. The blade is a reshaped Hanwei Practice Rapier blade 35" long, though i'm happy to mount another blade on the hilt if you have a different preference.
It's currently 41" long overall and weighs 2.3lbs. The pommel is threaded 6mm metric.
I also have the guard finished for a side-ring companion dagger if that strikes your fancy.....
More photos and pricing at
www.jessebelsky.com/stageswords
in the Rapier section.
---

Attachment: 189.13 KB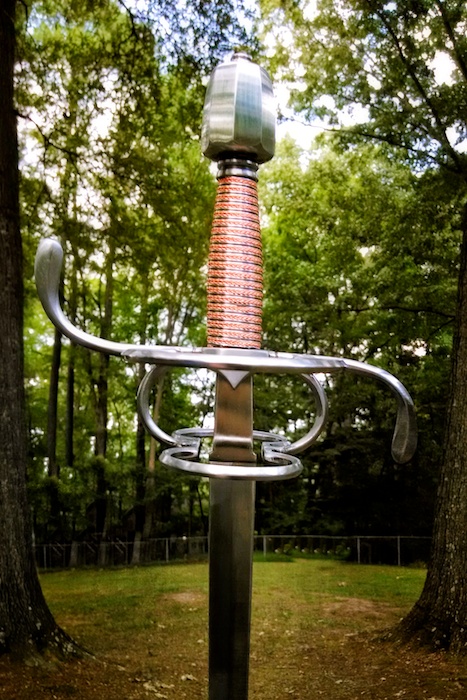 Attachment: 127.59 KB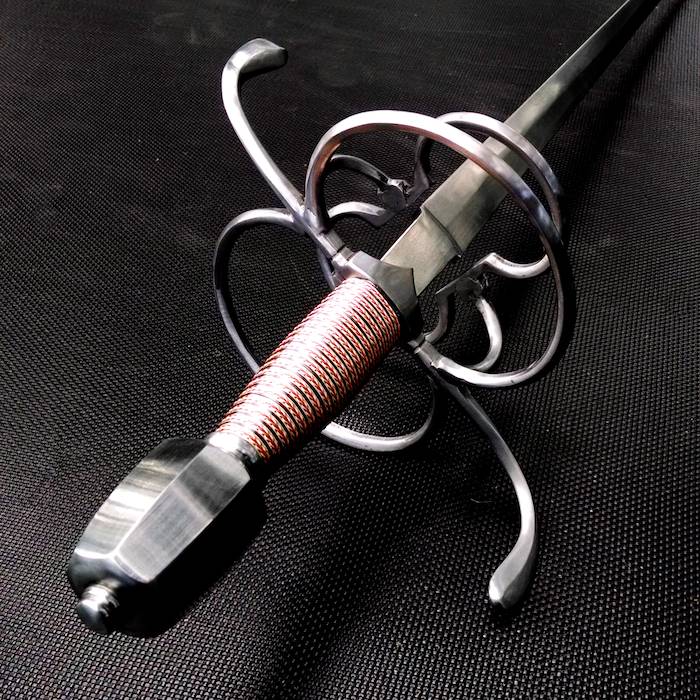 Attachment: 244.24 KB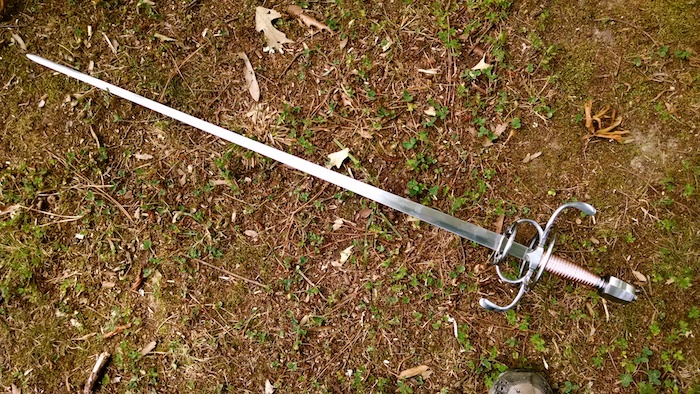 Attachment: 152.15 KB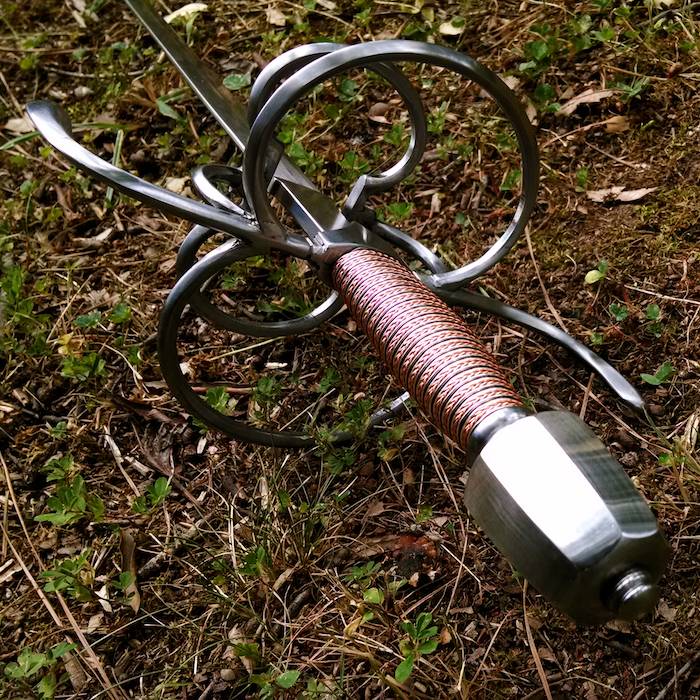 Attachment: 103.36 KB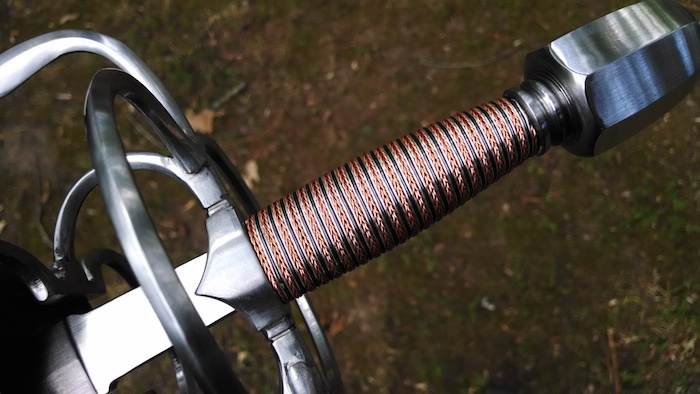 Attachment: 176.47 KB


Attachment: 159.63 KB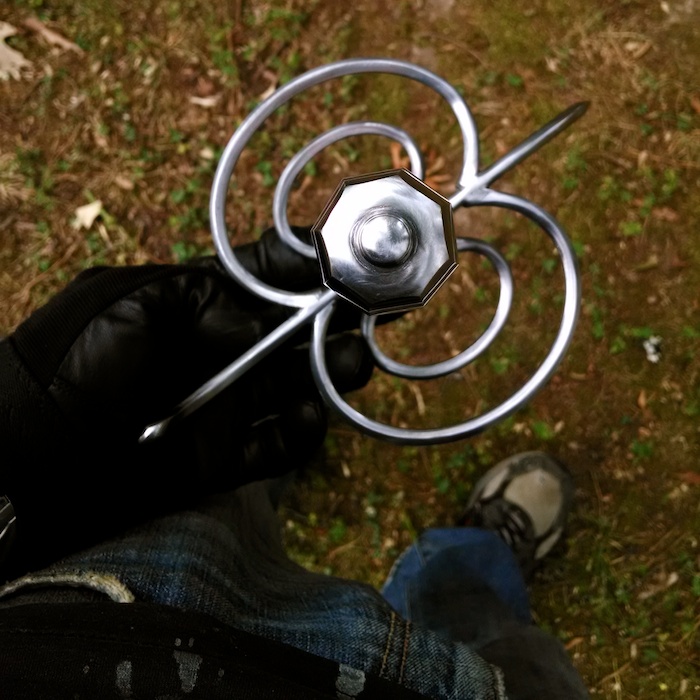 Attachment: 145.92 KB