---
I am selling my Jiri Klepac made late 14th century
Bascinet
, which Jiri fitted out for me with a very good internal padded liner/hood and quality, flat-link, riveted aventail.
The helm basin is constructed of two welded halves, made of tough 2mm 12 gauge Mild Steel, it was made with live-steel combat in mind. The helm shape is a good copy of German knight - Walter von Hohenklingen's Bascinet. The helm will fit a large head, mine is just over 24 inches circumference and it fits me well.
To keep the shape of the
maille
aventail Jiri stitched the maille aventail to the padded under-aventail and it sits just right.
They don't come much better made than this beauty and I believe his current waiting list in about 1 year! I am hanging on to the helmet stand.
GBP£ 590 +pp
---

Attachment: 196.38 KB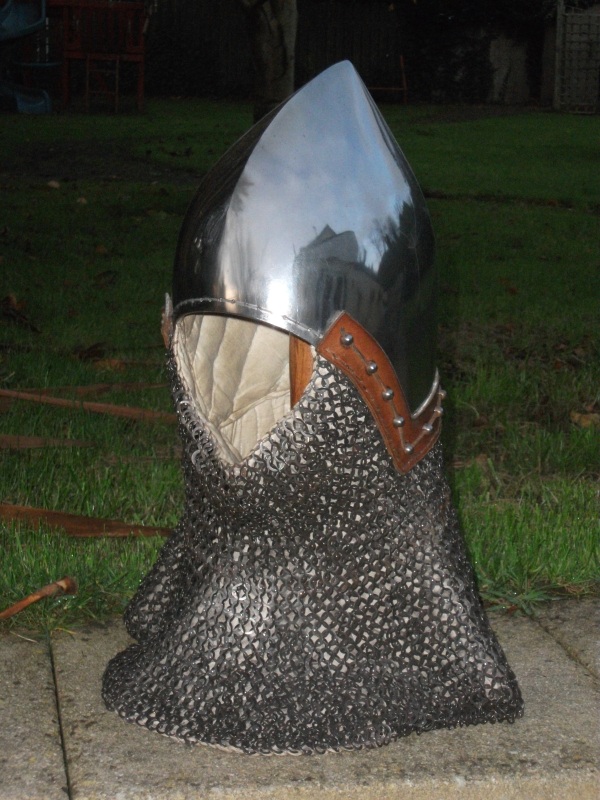 Attachment: 154.32 KB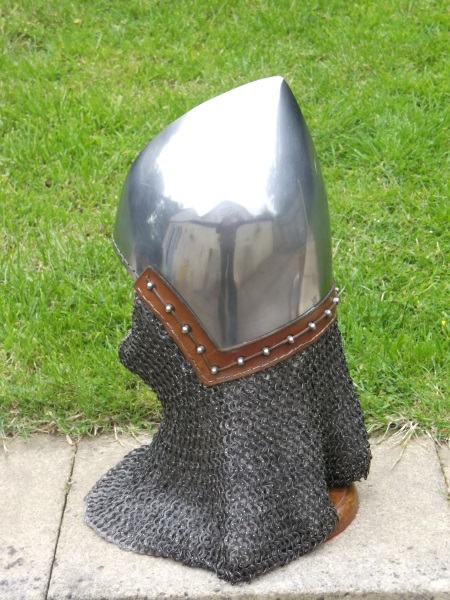 Attachment: 155.75 KB