---
I have for sale my mid to late 14th century, Klappvisor
Bascinet
with 'shovel' visor. This helmet has been constructed out of 14 gauge Mild Steel by Jollyknight Armoury and has been given a high polish. The interior of the helmet has been well fitted with a padded cotton hood liner and a nice riveted aventail lies over the top of the shoulder section of the cotton liner. A sturdy leather chin strap is fitted inside.
This helm will fit a large head, mine is just over 24 inches circumference and it fits comfortably. No damage whatsoever to this helmet and suitable for live-steel combat.
Can ship Worldwide at buyer's cost. Paypal is my preferred method of payment with buyer extra 4% to cover the Paypal fees.
GBP £380+pp
---

Attachment: 126.44 KB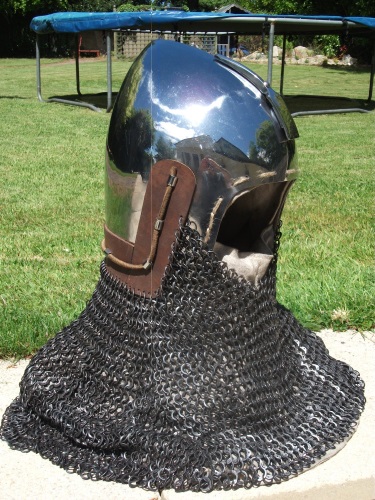 Attachment: 110.74 KB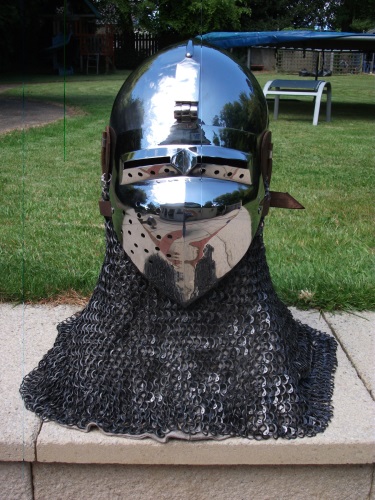 Attachment: 102.83 KB