I have started to work on another project that was in a pipeline for some time now - executioner´s sword. This year we will need it for one of our stage plays in our fencing group, so I decided to give it a go.
The plan was to make a simple functional tool - nothing fancy as some of those on display in the museum, but a simple design with some limited decorations. The sword should have represented a type that would be common on 16th/17th century, without trying to replicate any specific piece - a broad blade some 80 cm long (plus 20+ cm for a grip), with rounded tip, simple crossguard, wooden grip and a cylindrical pommel.
I wanted to have an inscription on the blade, and after a search on internet I´ve settled for German "In Diser Stunde Gott Staerkhe Mich", with some simple decorations (cross, gallows, breaking wheel).
The blade was made last autumn with bunch of others (pic. 1 - D) from a spring steel. When I made it, it had a lenticular cross section, with a short narrow fuller. After that I gave it a second thought and re-made it, making a wide fuller running along the whole blade up to some 3cm from the tip. One of the reasons was practical - as I said, this sword will be used in stage fencing, so it has to be blunt. A wide long fuller then made it lighter by some 100g.
The blade went for hardening and tempering to a professional company. In was lying in my workshop for some few months, but this weekend I´ve managed to work on it.
First, I have cleaned the blade with sand papers working it to semi-finish (pic. 2).
Then I took a 12 cm long bar of soft steel for the crossguard, drilled and filed the hole for the tang and started to shape quillons to octagonal
cross-section
, widening towards the ends, with some filework decorations (pic. 3 shows the start of the process, pic. 4 shows the crossguard after some initial cleaning).
The pommel was turned on a lathe, with 8 vertical grooves (to replicate the octagonal design) made by the angle grinder and finished by hand files (pic.5).
Finally, the last picture shows it all put together to check the proportions (pic.6). Next comes the final cleaning and
polishing
of the blade, inscription (I yet have to decide about the technique i´m going to use) and the grip. More to come (hopefully) soon.
---

Attachment: 139.87 KB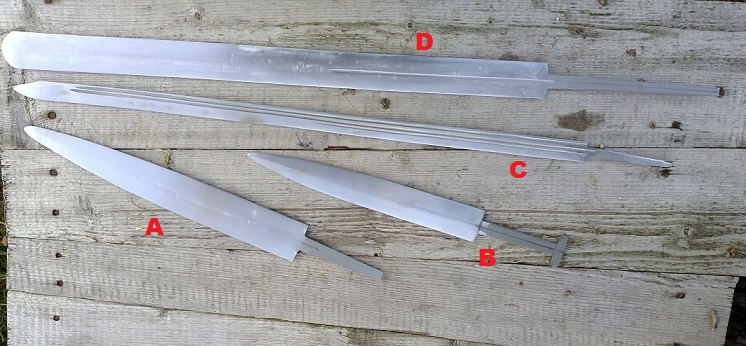 Attachment: 83.07 KB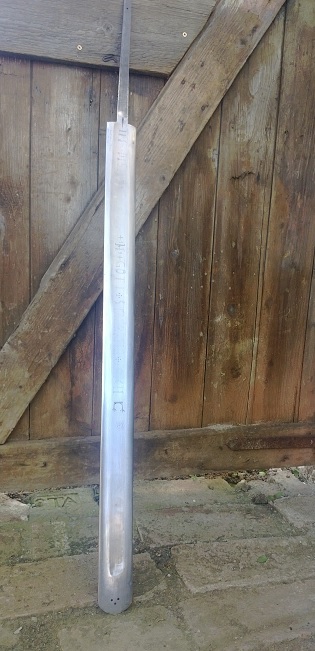 Attachment: 96.01 KB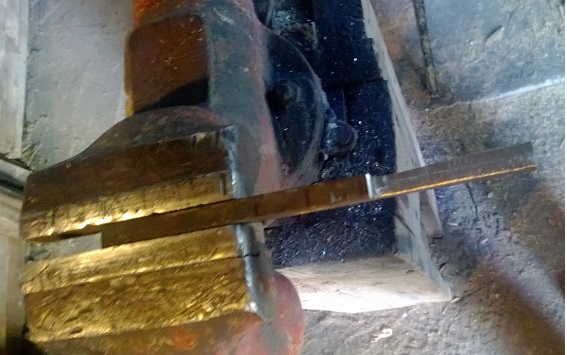 Attachment: 149.61 KB


Attachment: 73.1 KB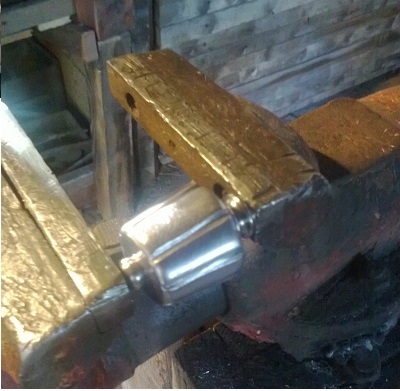 Attachment: 95.55 KB