---
Up for sale is the last of my non-custom items.
First is some stats on the dagger itself:
Overall length: 17.25"
Weight: 12 ounches
Blade: 13" long; .875" wide tapering to .25"
Hilt length: 4.25""
Arms & Armor's price: $750 + $29 shipping. Total $779.00
My asking price $450.00 shipped.
PM if interested.
Everything about this set could use a good polish.
The scabbard is set up to be worn on the left hand side and has a surface cut in the leather. This doesn't hurt the functionality of the scabbard but it can be seen, so I'm going to note it. The dagger, pricker, and by knife fit perfectly into the scabbard. You can turn the rig upside down and none of the pieces will fall out. Yet everything is still easy to draw.
The dagger has never been cut with but does have some black surface dots along the blade that could easily be polished out.
The by knife has a brighter spot on the blade where I polished out some rust but never took the time to blend back into the rest of the blade. There are some gaps between the tang and the wooden scales and you can also see where the top rivet had been replaced at one point. All of this can be seen in the pics.
The pricker has a crack in the scale around the lower rivet and some gaps between the scale and along the edge of the tang.
Basically this is a fully functional piece that could use a little work if you like to fix things up yourself or could be sent back to A&A for refinishing.
now for pics:
---

Attachment: 164.01 KB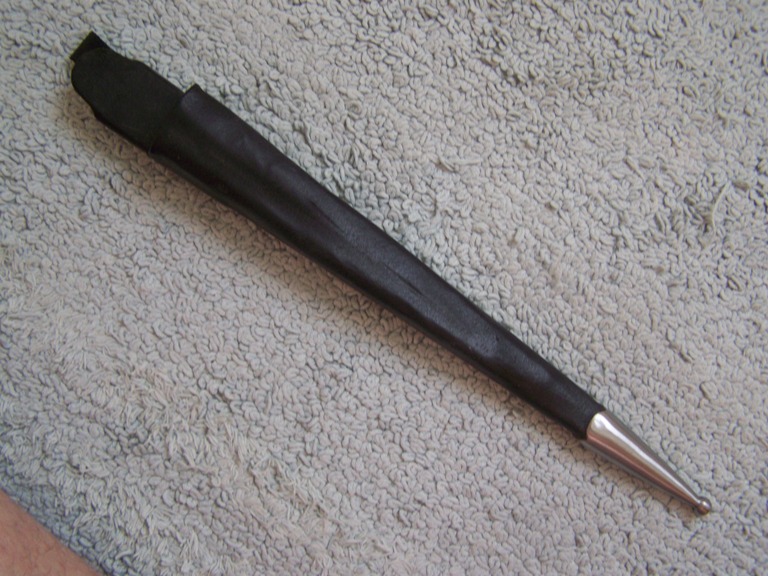 Attachment: 166.15 KB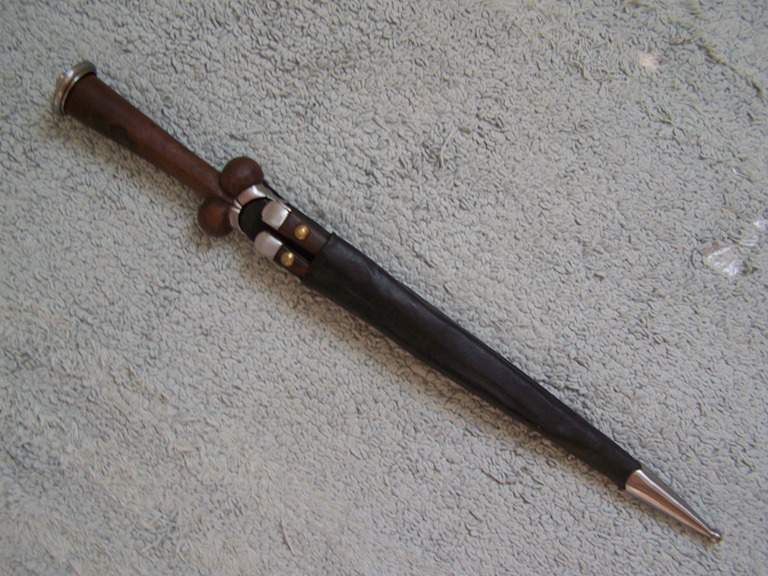 Attachment: 176.64 KB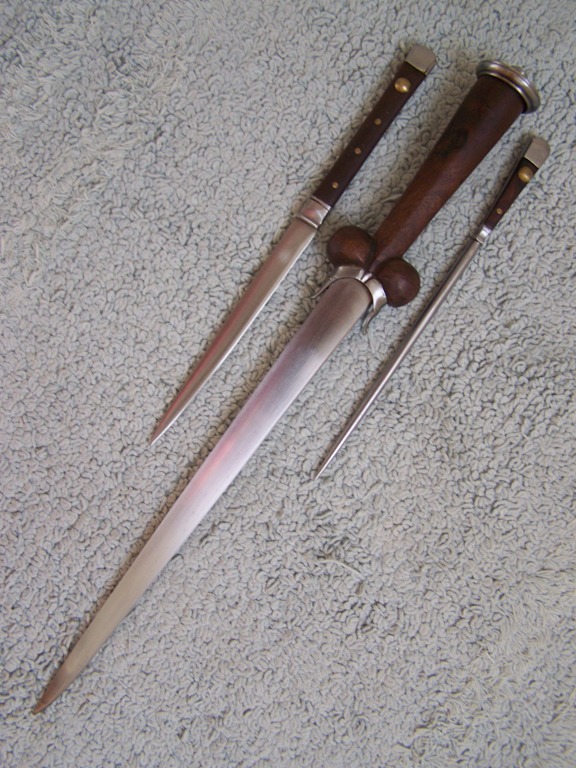 Attachment: 164.39 KB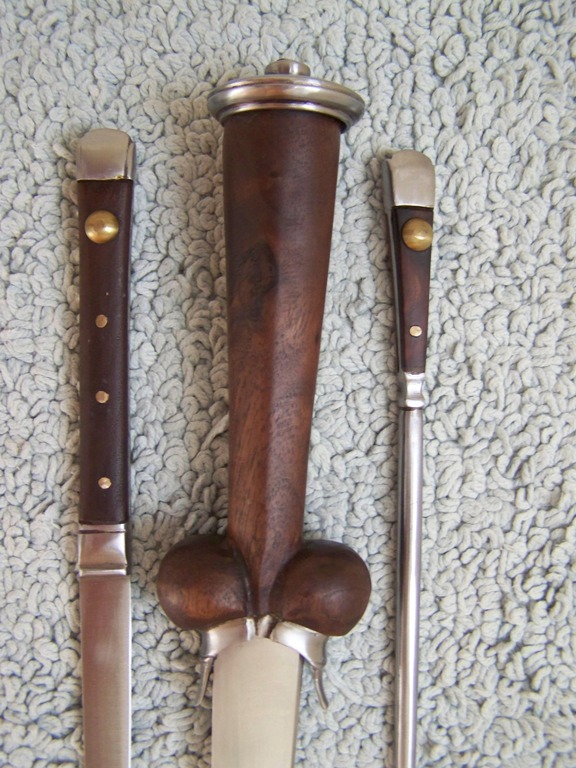 Attachment: 144.92 KB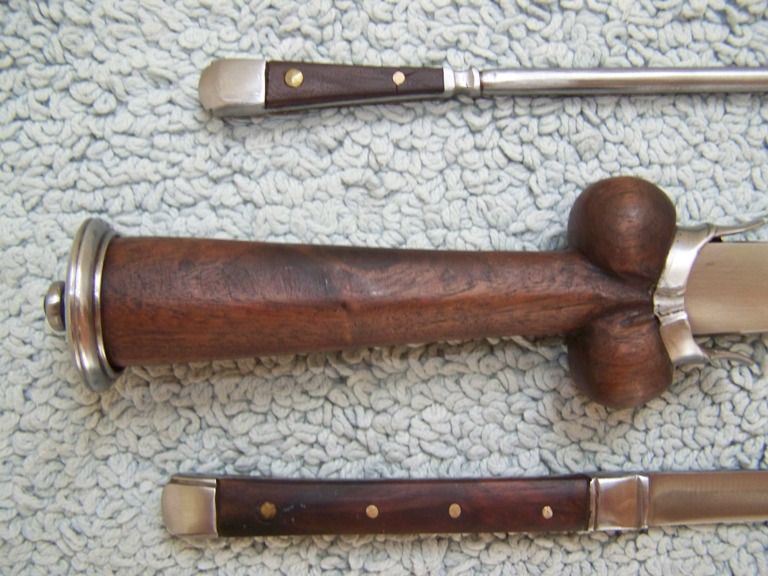 Attachment: 162.67 KB


Attachment: 133.25 KB