I have recieved my newest sword from Robert Moc and thought I would share some photos. I have been interested in Baltic area swords of the 10th and 11th century lately which is where this one hails from. It is a specific Polish type, according to Lech Marek in his book "Early Medieval Swords from Central and Eastern Europe", of which this sword is on the cover. The distinguishing factor of a Piast type sword is that the hilt fittings are made from horn. In this case Robert carved them from 3 solid black pieces of horn. I am extrememly happy with the results. It's clear to see why Robert is one of the top, if not the top, swordsmiths available today. This sword is a work of art!
Stats:
OAL 39 inches
BL 32 inches
POB 6.5 inches from guard
It handles like a dream, although I am a bit hesitant to swing it around since the hilt is made from horn. I don't want to crack it, although it seems very sturdy no reason to press my luck. I especially like the contrast between the silver wire grip and the black horn. The scabbard is also a masterpiece, wool lined, wood core, covered in red leather with custom made fittings. I couldn't be happier with this piece.
I couldn't be happier with this piece. I have included some photos I took and one studio shot from Robert. There are more studio shots here:
http://www.robert-moc.sk/pages/gallery/mec-s-...tor577.php
[ Linked Image ]
---

Attachment: 30.11 KB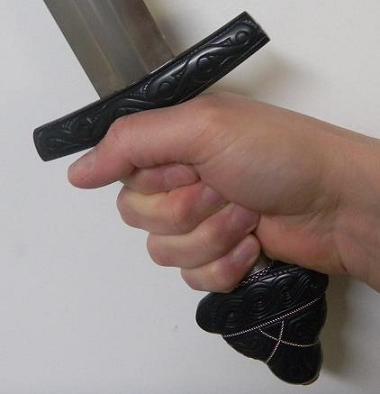 Attachment: 34.04 KB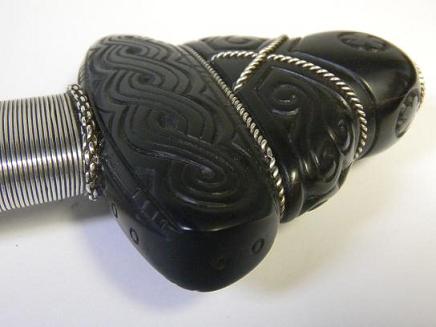 Attachment: 26.57 KB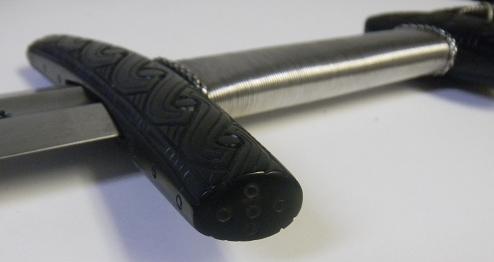 Attachment: 29.16 KB


Attachment: 34.21 KB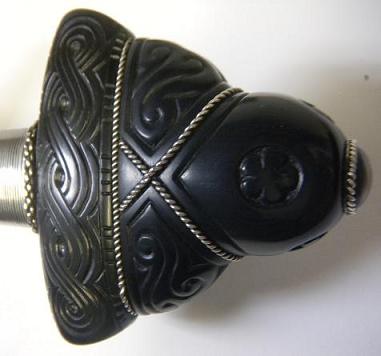 Attachment: 32.62 KB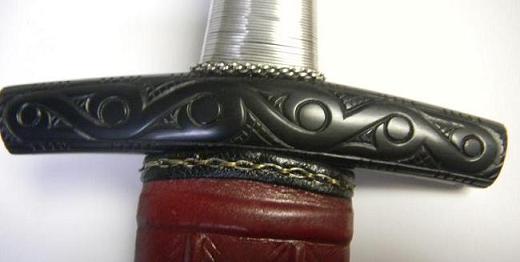 Attachment: 84.23 KB
[ Download ]