---
I am selling my 'Sugarloaf' helmet with visor, which is of a style popular around the 1330 period for the knightly class. My helm was made by the very talented French armourer - Ludovic Yebra and is built of tough 2mm, 12 gauge, Mild Steel, with a view to live-steel combat, although it has not been used that way to date and is in excellent condition. These visored versions of the sugarloaf helm are a lot harder to find than the visorless type, mine was a private commission to the armourer and he did a brilliant job of it!
The helm is fitted with a sturdy, leather, spider liner and chin strap and is ready for combat use. it's beautifully styled with a nice brass cross on the visor, but very tough. Will fit a large head of 24 inches circumference.
It has a discreet and unobtrusive, spring-loaded, safety button just above the visor, to keep the visor firmly in the down position whilst fencing or jousting etc.
GBP£ 300+pp
Prepared to ship Worldwide at buyer's cost (it will be expensive as this helmet is well-built and therefore heavy). My preferred method of payment is Paypal with the buyer paying an extra 4% to absorb the Paypal charges.
---

Attachment: 119.66 KB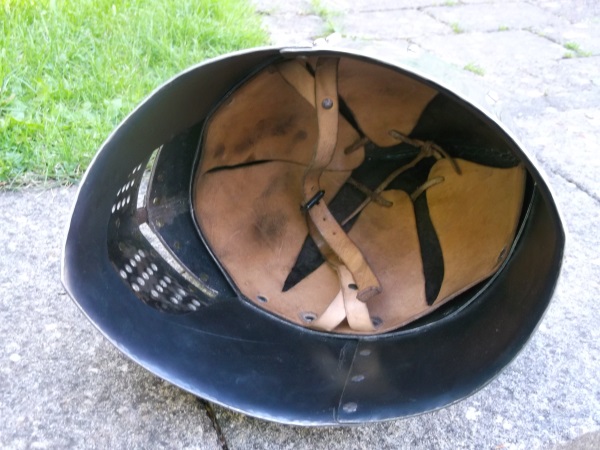 Attachment: 102.75 KB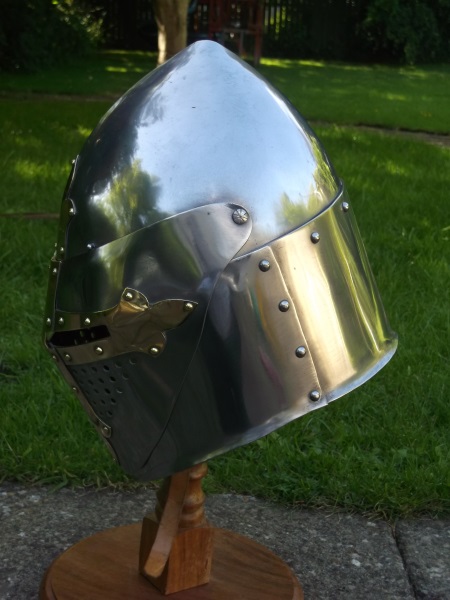 Attachment: 108 KB