---
I can try and take better pictures if someone wants them, but up for sale is an older gen Hanwei Tiger, saya is at about 95%. it has a few small scuffs on it that i tried to get a picture of, i believe it can be buffed out. Blade is in near new condition, specially for it's age.
Tsuka was recently redone by Aaron Justice. Shortened to about 11.5 inches, same' lacquered black, and a blood red ito was added.
Blade is with bohi and dimensions remain the same from standard.
Kult of Athena has a factory blemished one selling for $789,
So for this Customized one with a few light scuffs on the saya, i'll ask $700!
Asking price is $700 + shipped
prices are for CONUS or continental US only. International buyers are welcome but be prepared to pay the additional costs to ship to your destination. Also, when sending money through paypal you are to either eat the fee's on your end or send in a way that there is no fee's for either of us.
---

Attachment: 100.98 KB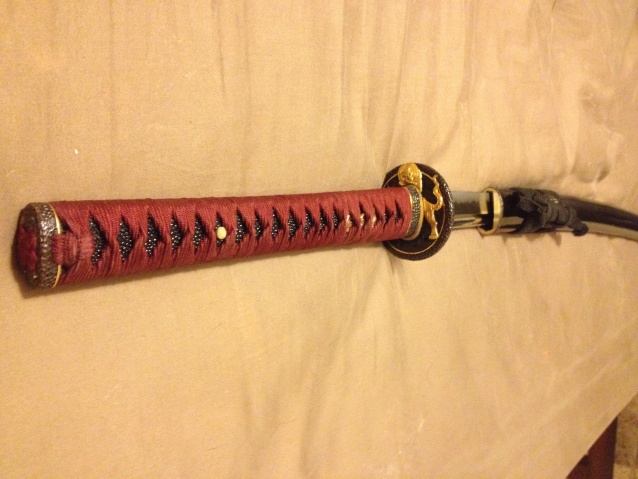 Attachment: 101.18 KB