---
I have here a super rare find.It's a Del Tin made Scramasax that dates from the first few Museum Replicas catalog days.
I have the only other one I have ever seen out of catalog in my personal collection.
Condition is excellent and comes with the original sheath.
In my opinion this is one of the nicest Sax patterns ever made available.
Good Krupp steel blade (you can see the wolf toward the hilt) Fittings are brass and the grip is a nicely figured rosewood.
17 1/2" overall with a 12" blade and weight is about 1 1/2 lbs.
Looking for $200 or trade for a Museum Replicas runic long sax (or anything else that tickles my fancy).
Not likely to see another one of these any time soon.
---

Attachment: 192.89 KB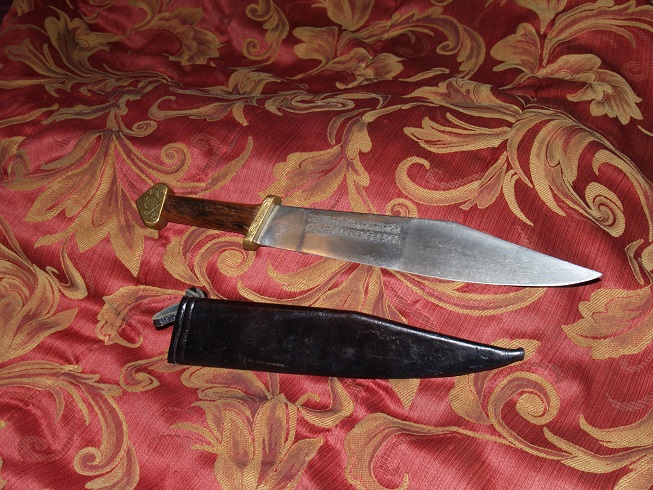 Attachment: 209.36 KB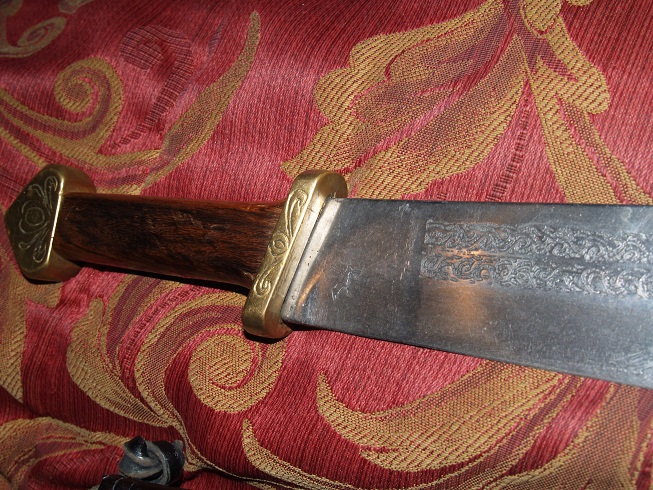 Attachment: 166.73 KB