---
Hello, I am sadly selling my unused brand new Sharp Talhoffer made by Peter Regenyei.
Here are the stats:
Blade: 36.5inches
Handle: 10inches
Cross guard length: 9.5inches
POB: 3inches
This sword handles extremely well. Its a very stunning piece.
Asking $500.00 Shipped CONUS PayPal Only please
Here it is on his site:
http://www.regenyei.sg18.net/imagesB/Repro5.html
Thanks for looking. Feel free to PM me with any questions.
Cipriano Ortega
---

Attachment: 125.24 KB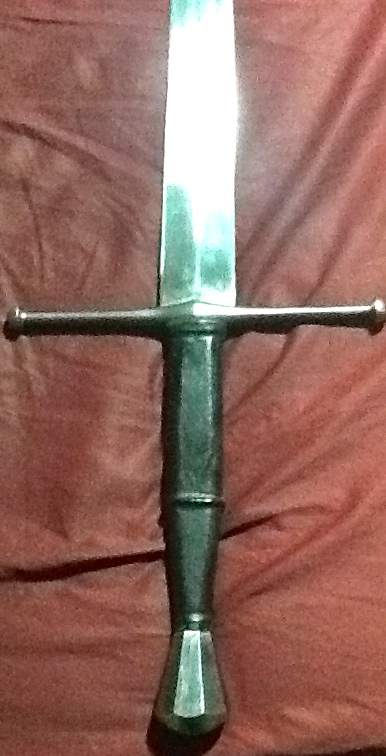 Attachment: 97.38 KB
[ Download ]