I recently purchased the sword below. It is a reproduction of an 18th century loop-hilt short saber that was commissioned as 1 of 1000 commemorative pieces at the time of the bicentenial by the US Historical Society. The sterling silver hilt was cast in London and the blade was made by Wilkinson.
Wilkinson also produced a copy of Washington's innaugural sword -- a silver smallsword with a boat-shaped guard. I have seen the original sword the commemorative pieces were based on and the reproduced hilts were spot-on!
So, knowing the Washington commemorative was based on a particular original owned by Washington, it makes me wonder if the Cornwallis sword was based on an original attributed to him. Unfortunately, my searches on the internet have only turned up one sword owned by Lord Charles, and it isn't this one.
Does anyone have any photos of original swords similar to this one? Any connection to Cornwallis?
---

Attachment: 92 KB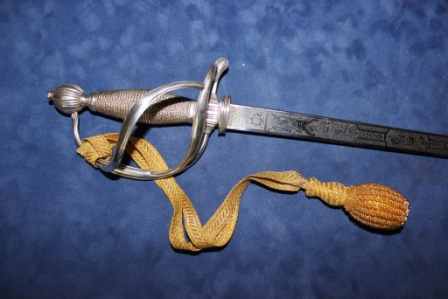 Attachment: 87.32 KB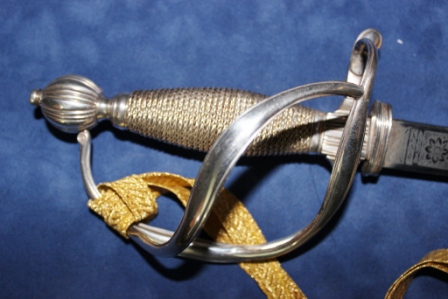 Attachment: 82.98 KB