---
Up for sale is a sword that I had custom made for me by Ernie over at yeshua swords. The blade is a redone hanwei-tinker type XII that has been sharpened to a perfect apple seeded edge. This sword is very very sharp. The polish is, what I could only compare to, a damn near Albion finish. Its very well done. Overall the blade is beautiful. There's only one little blemish from the summer heat that can easily be rubbed out and removed.
The furniture was all hand made by Ernie as well. It fits together perfectly and very tight. No looseness or anything. The pommel features a medieval cross that I had asked him to put in and also features a hex-nut design if anyone wanted to swap out the pommel with another.
The scabbard and grin are both made of what I believe was red oak. Ernie carved, sanded and primed all of this on his own for this sword. The wood is very smooth but also holds tight in your grasp. The grip has a nice design I had asked him to carve into it, as displayed in the images.
The sword has never been cut with aside from one single bottle to test the sturdiness and let me tell you.. this thing is sharp, sturdy as hell, and handles like a light saber for lack of a better way to put it. Honestly I would say its been one of favorite swords to own along with my Albions. I'm getting engaged though and need the money for a ring. =]
So I bought this for
over
$500 but since I really need the cash I'm going to let it go for $450 plus shipping. I prefer PayPal for payment. Thanks for viewing. =D
---

Attachment: 34.84 KB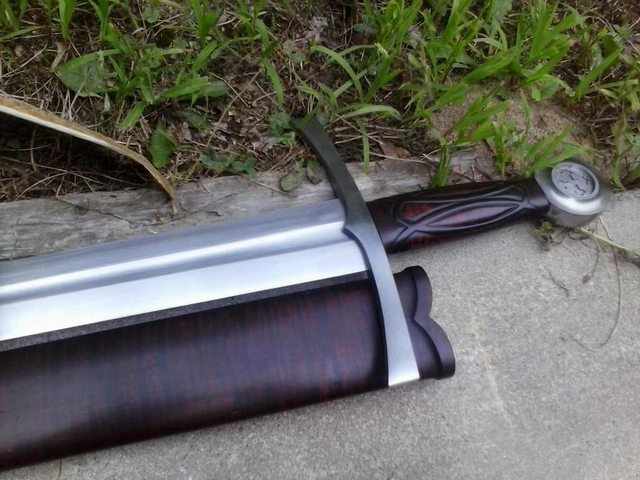 Attachment: 33.03 KB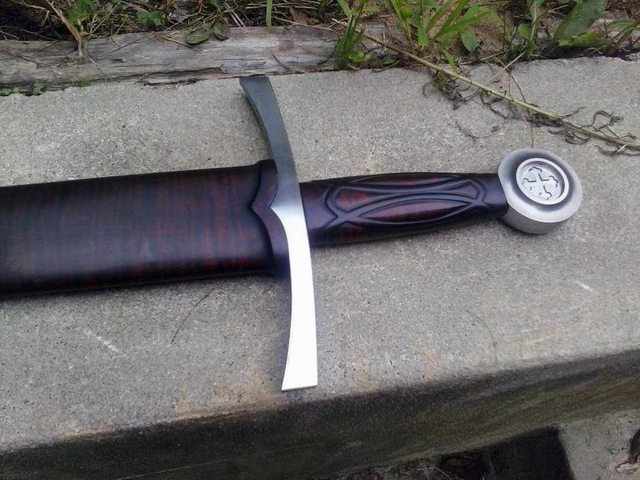 Attachment: 27.45 KB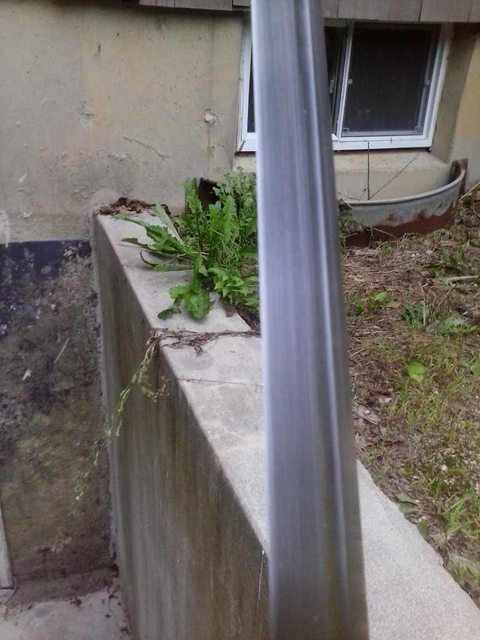 Attachment: 31.36 KB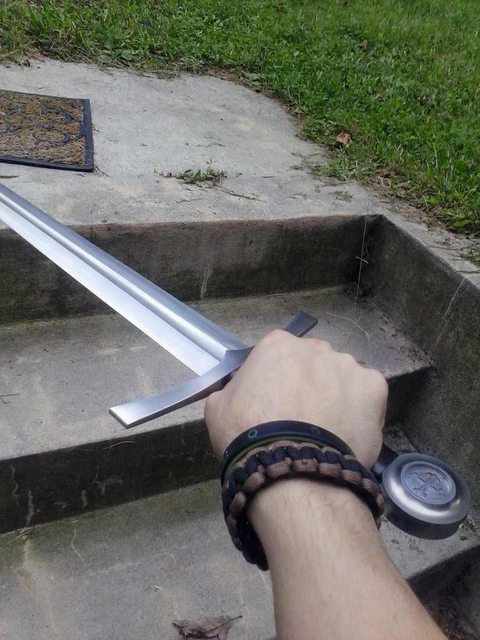 Attachment: 29.33 KB