---
This Arma Bohemia messer is in excellent condition.
It has a strong blade presence, making it well-suited for delivering powerful cleaving cuts.
The reverse of the handle has a crack which occurred during mounting, and was filled with bone glue and bone dust, as is common when hilting with bone. The handle is rock-solid.
Price is USD$470 firm.
This item is located in Australia. I'll ship locally or internationally, with full insurance, at cost. Shipping will can be via Australia Post, who offer standard Air Mail or expedited international courier rates, or Pack & Send, who usually use DHL for international shipping.
Please don't hesitate to PM me if you have any questions. I'll be available to answer questions - and ship the sword - until Wednesday of this week.
(Apologies for the earlier listing that showed this with photos from Arma Bohemia's site - I had thought this messer was the exact one shown on their site, but then realised the two are slightly different. I then had the joy of reporting my own post! :D )
---

Attachment: 182.03 KB


Attachment: 180.71 KB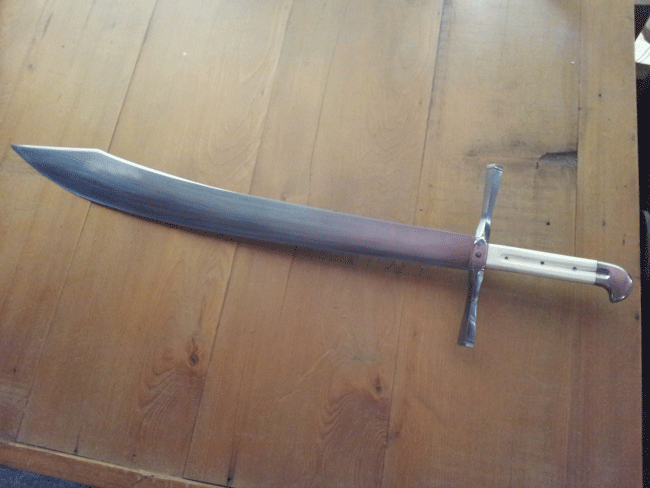 Attachment: 193.51 KB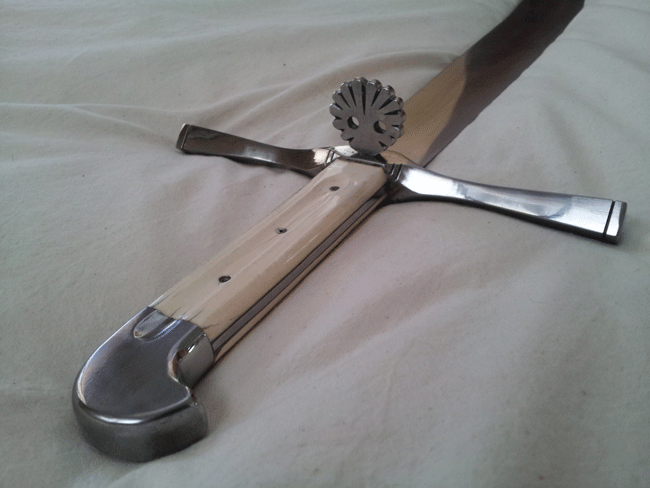 Attachment: 210.54 KB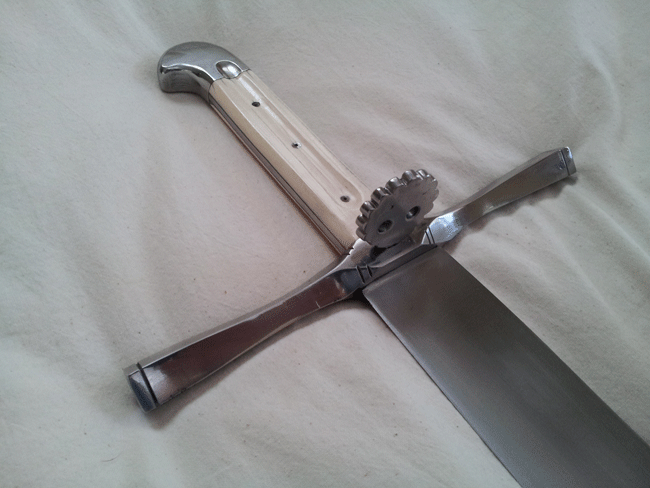 Attachment: 183.53 KB