This sword is based off of our standard 28" broad sword blade. It has a two into one fullering set up. It is ground to be a sharp and is quite light in the hand. Sam Salvati forged the hilt and pommel and did the leather over wood handle. I know many of you have been waiting for us to do a handle like this and I can say without a doubt that we will be doing many more. The handle is sandwiched maple slabs with cord then leather.
This piece is for sale and for a few days only it can be had for $500.00. The retail value of this is sword is $625.00.
As always, thanks for looking.
Matt
---

Attachment: 61.91 KB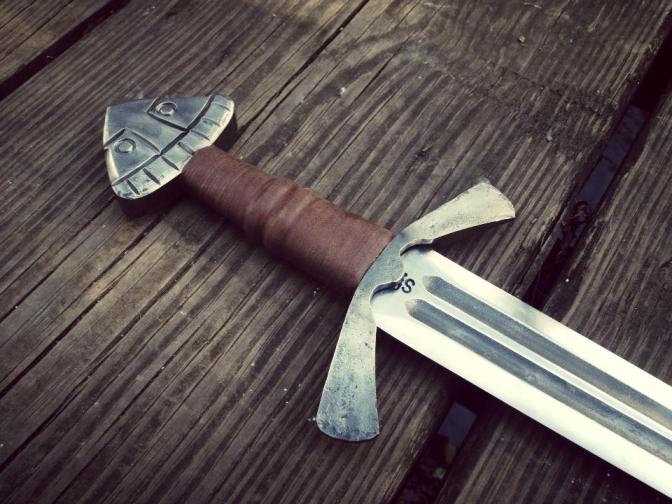 Attachment: 118.17 KB
[ Download ]


Attachment: 72.48 KB
[ Download ]


Attachment: 99.51 KB
[ Download ]