---
For sale is a discontinued Windlass Bone Handled Rapier in excellent condition.
Lovely piece with a very light and fast blade and a heavy mirrored hilt so it carries the same for right or left handed use.
Blade is 37" with an overall of 45" and weight of 2 and 1/2 lbs.
Scabbard is in good condition with light patination on the tip.
Retail on this was $295 asking $225 or best offer.
---

Attachment: 208.69 KB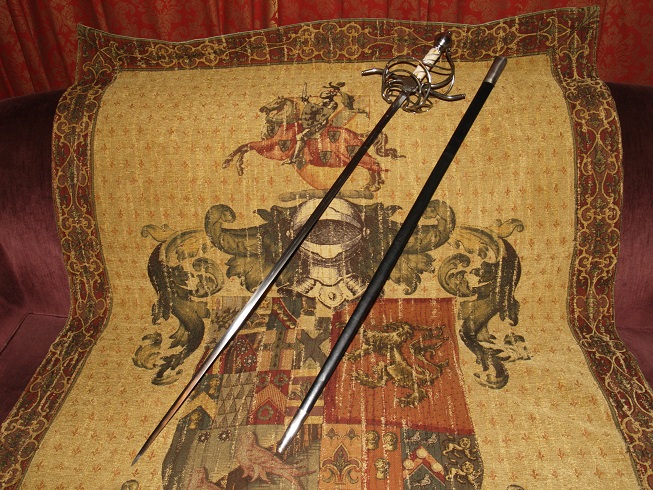 Attachment: 200.48 KB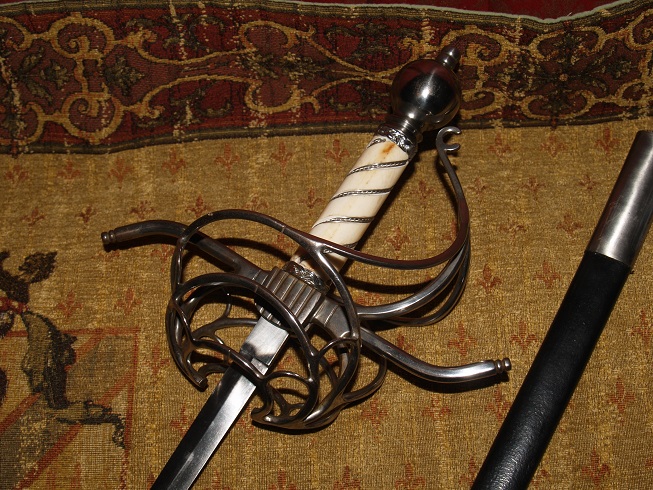 Attachment: 209.35 KB