---
I have for sale a mid to late 15th century, replica, German Sallet helmet, the paint scheme inspired by and loosely following an extant German 'Black Sallet' paint scheme.
I had purchased a pretty standard, 16 gauge, Mild Steel German style Sallet and decided to bling it up somewhat by painting a chequer-board over it in vermillion red and white squares with contrasting coloured Mullet Stars in each square. The whole paintwork took me approx. 2 months on and off to complete.
I am wanting only a meagre GBP£ 175 plus postage and packing. My preferred method of payment is Paypal the buyer adding 3% to cover Paypal charges and payment in Pound Sterling only please.
---

Attachment: 82.39 KB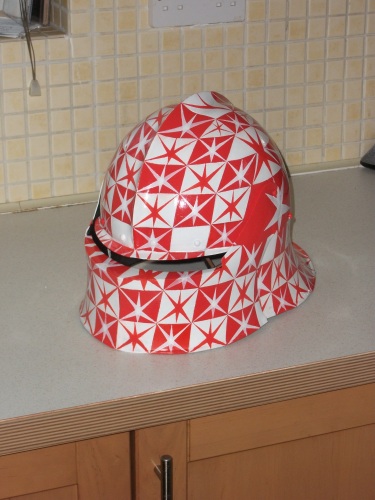 Attachment: 90.85 KB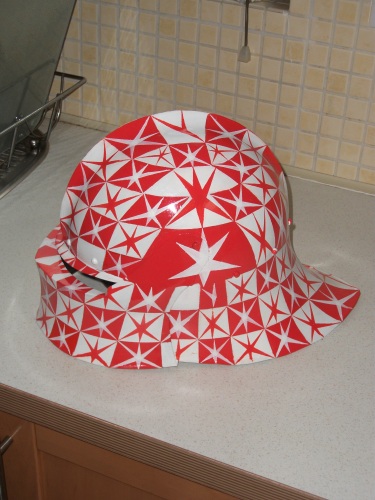 Attachment: 89.15 KB