I finished this over the weekend but the clouds finally went away and I was able to take some reasonable photos. This is closely based on an English rapier in the
Wallace Collection
, number A597, although I took license with the counterguard, and based that on a sister sword, Wallace A596.
I recently picked up Toby Capwell's The Noble Art of the Sword, and in addition to being a great read it has beautiful photos. I'd seen this sword before in the Wallace Collection online catalog, but the big beautiful "real" pictures from the book made it really stand out. I kept eyeballing it, and eventually I just had to try to make something like it.
I've never attempted anything with this kind/quantity of surface decoration, but I thought I would give it my best shot. It was an extended learning process on many fronts. I would like to give special thanks to Leo Todechini for mentioning the process of "brass brushing" here on the forum at exactly the right moment as I was deciding how to color/finish this piece.
The hilt details are electro-chemically etched into the steel and then plated with brushed brass. The non-etched portions of the hilt are deeply blued. Coming up with a process for that took some time, as did making a second pommel and a third grip when the previous editions weren't quite right. Finding colored wire for the grip that matched the finished quality of the etching also proved tricky.
The final sword is 42.25" long with a 36" blade. It weighs 2lbs 10oz. and balances exactly at the top of the hilt/ricasso.
Arms & Armor used to offer a much closer re-creation of Wallace A597, which I'm sure i've looked at in the past but didn't even realize until after I'd finished making this. The photos of their version would have been helpful to have on my workbench, but maybe its better using just the primary source.
Regardless, I hope you like my take on it. It's available for sale at
www.jessebelsky.com/stageswords
. If you need a dueling pair, I have this nagging urge to make a matching dagger.....
---

Attachment: 57.26 KB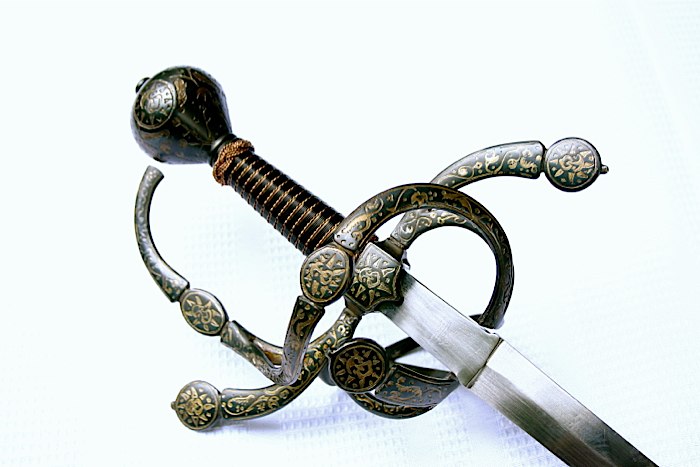 Attachment: 87.39 KB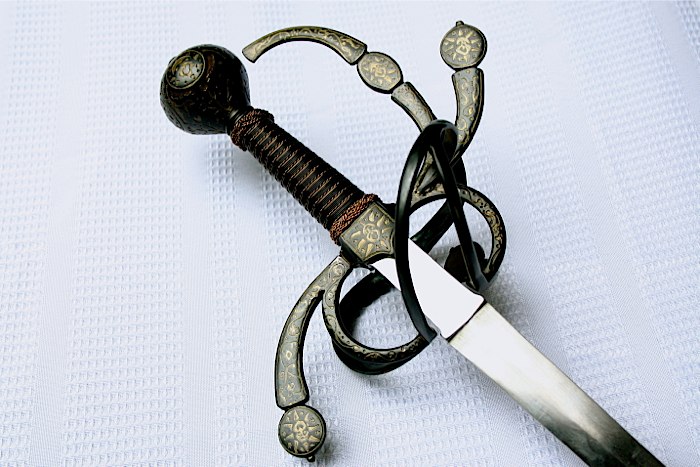 Attachment: 57.07 KB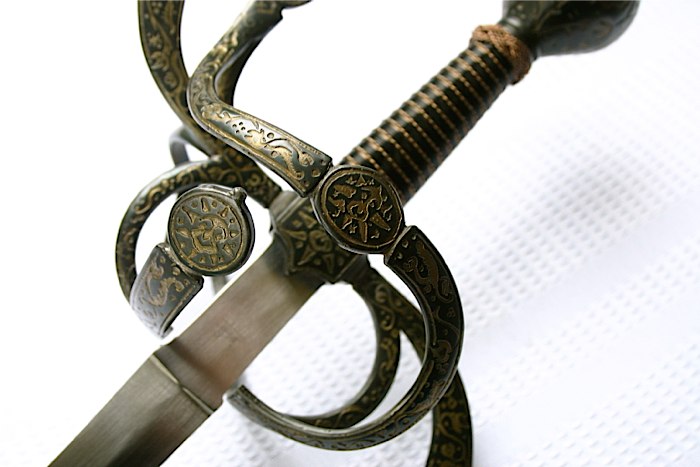 Attachment: 70.9 KB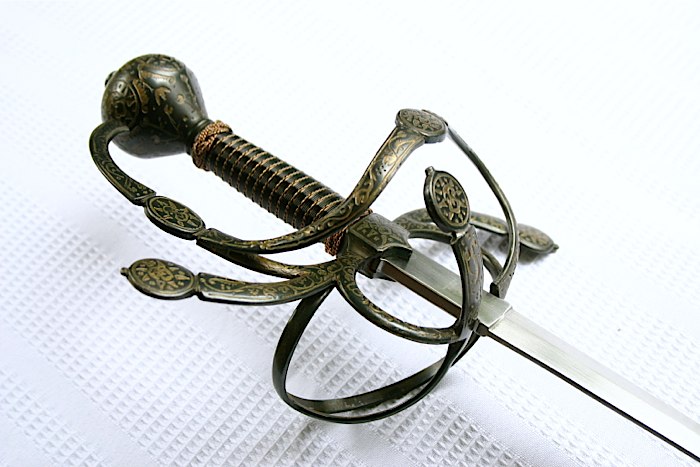 Attachment: 79.42 KB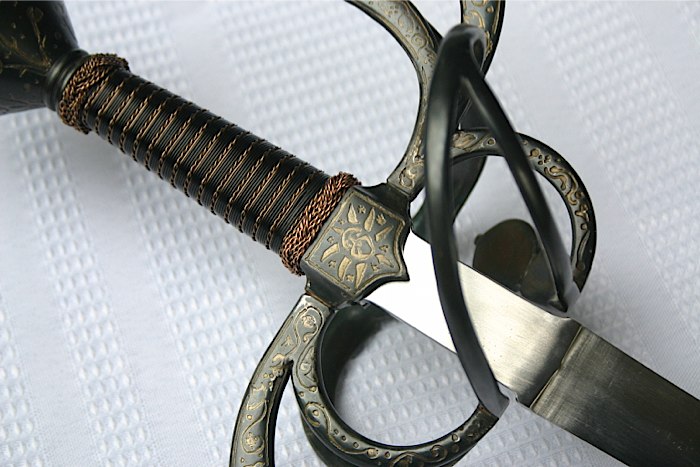 Attachment: 69.17 KB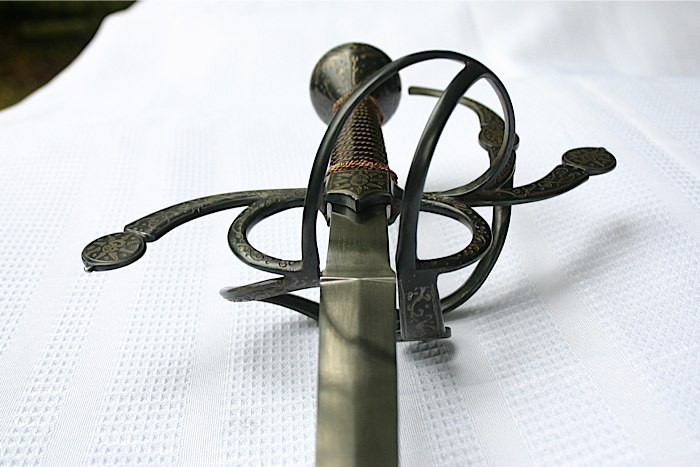 Attachment: 56.91 KB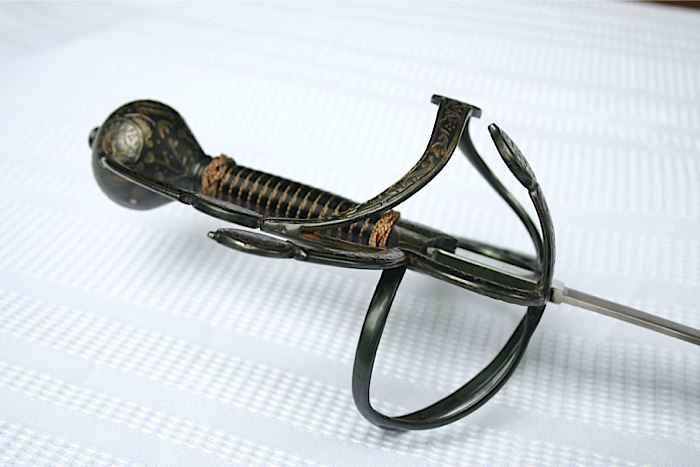 Attachment: 65.94 KB