I have for sale one pair of the 14/15th century arms and a pair of the simple espauliers we used to make.
The arms are made from 16 gauge steel, with rolled and counter sunk borders and beveled plate edges where appropriate. They come fully strapped with hand made buckles and steel holders with light decorative file and chisel work. They have leather tabs at the top of the rebrace with two eyelets for pointing. The bracers turn in slots in the manner of the " Voght of Match " armour in Churburg ( also shown close up in TOMAR ) and all the rest of the plates are slot riveted as well. The bracers are 8 1/8 inches long and have a max circumference of 15 1/2 inches at the fore arm and 10 5/8 inches at the wrist and is adjustable. They fit me fine and i'm thouroughly average with 14 1/2 inch biscepts and arms that are 23 inches from the ball of the shoulder to the wrist. If needed I can sub out a smaller bracer. They bend fully through the range of the arm and have plenty of hyperextension . I'd like to get $165.00 per pair ( in a long ago day I used to get $190 with cast buckles and regular non turning bracers ) plus shipping.
The espauliers are made from 16 gauge steel with an outwardly turned edge on the bottom lame and beveled edges on the others. Includes eyelets at the top for pointing and hand made and steel mounts with light decorative file and chiselwork. I'd like to get $37.00 plus shipping per pair ( used to sell for $45 with out the hand made buckles ).
Feel free to ask question. Paypal, check or MO are fine.
---

Attachment: 59.33 KB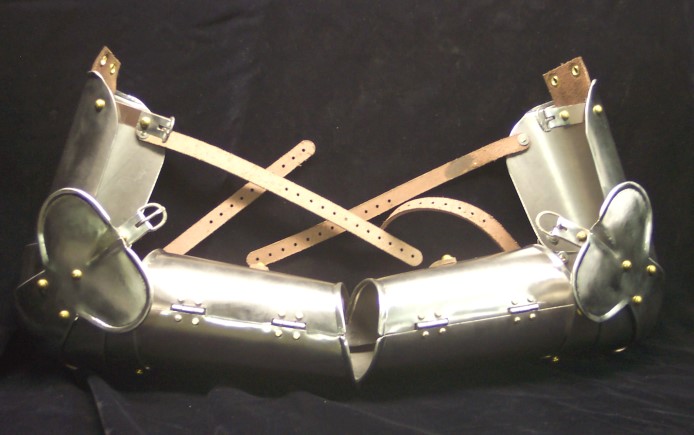 Attachment: 48.44 KB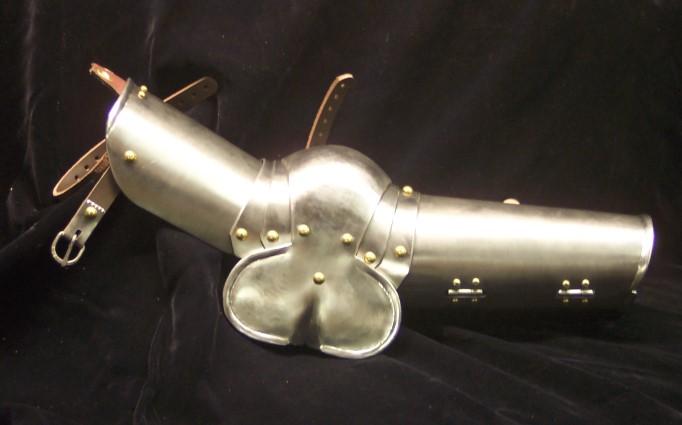 Attachment: 59.36 KB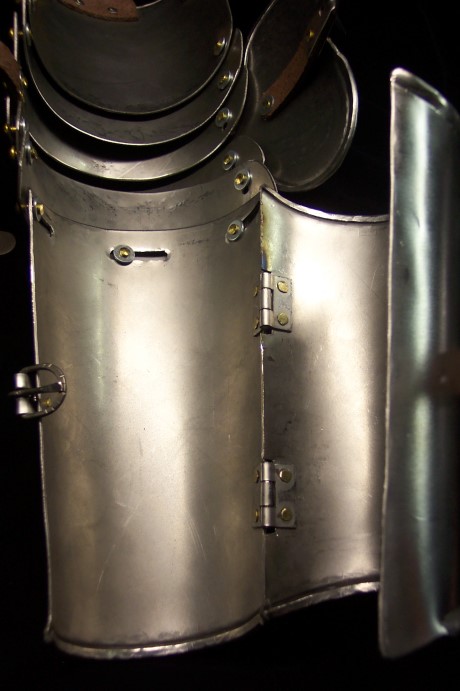 Attachment: 62.22 KB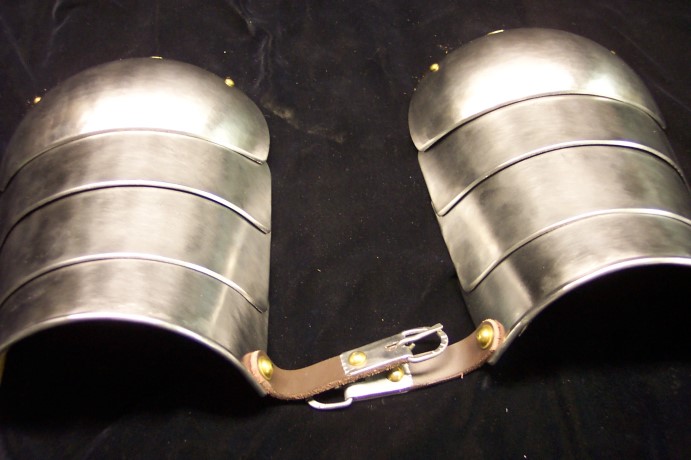 Attachment: 49.22 KB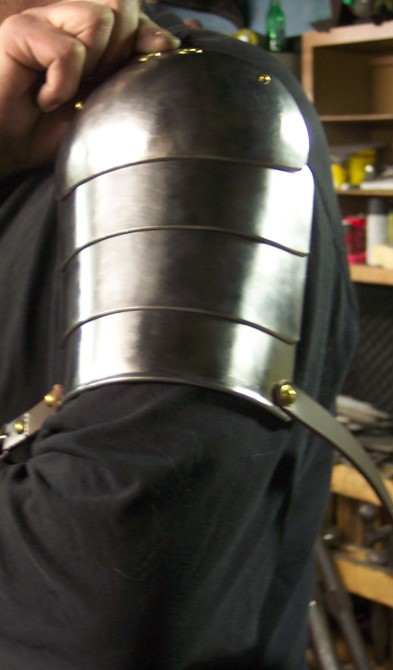 Attachment: 23.36 KB