I have for sale a set of steel trimmed spaulders.
The spaulders are made from 16 gauge CR steel, they have steel rivets, and scalloped steel trim on the edges of the lowest lames. Hand rolled and counter sunk borders and beveled edges where appropriate. Articulates on leathers, front and middle and slot rivets in back. Includes hand made buckles in steel strap mounts. There are two eyelets at the tops for pointing but I will install buckles for attaching to a gorget free of charge if desired. I have 14.5 inch biscepts and took arm harness into account when building. I can alter curvature some for sizing if neccessary. Like to get $70 plus shipping for the pair.
Feel free to ask questions. Paypal, check or MO are fine.
Will work with
http://www.myArmoury.com/talk/viewtopic.php?t=28830
. Also still have the knees here
http://www.myArmoury.com/talk/viewtopic.php?t=28812
spaulders and besagues here
http://www.myArmoury.com/talk/viewtopic.php?t=28758
---

Attachment: 56.17 KB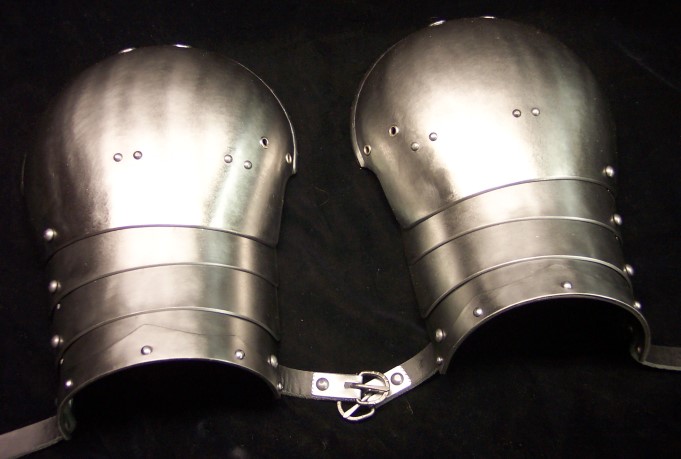 Attachment: 54.2 KB