---
For Sale: Japanese Woodblock Print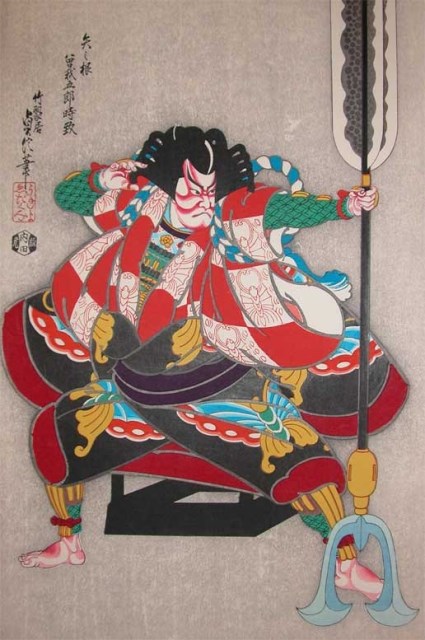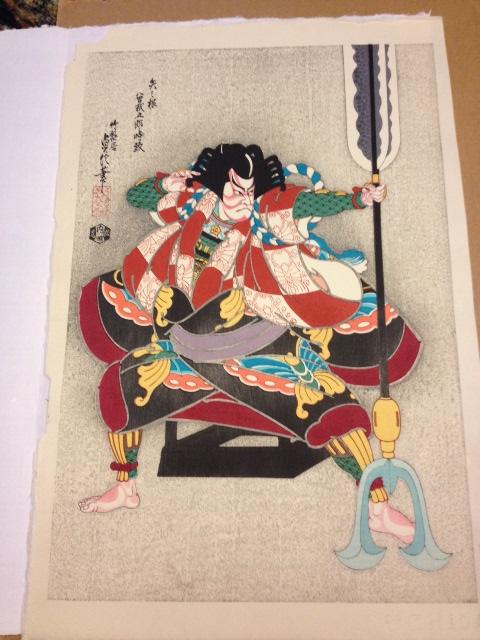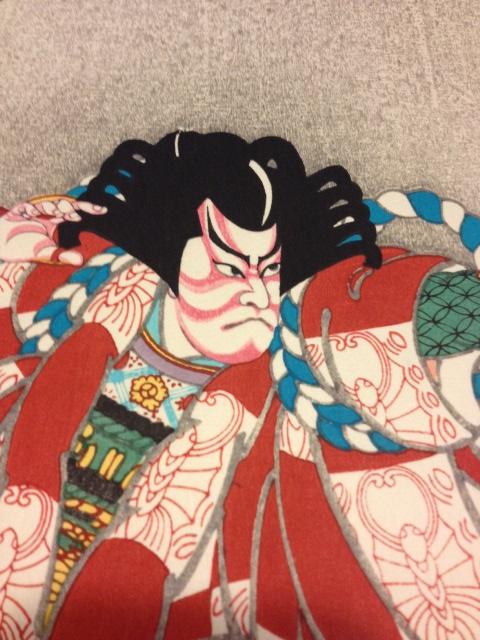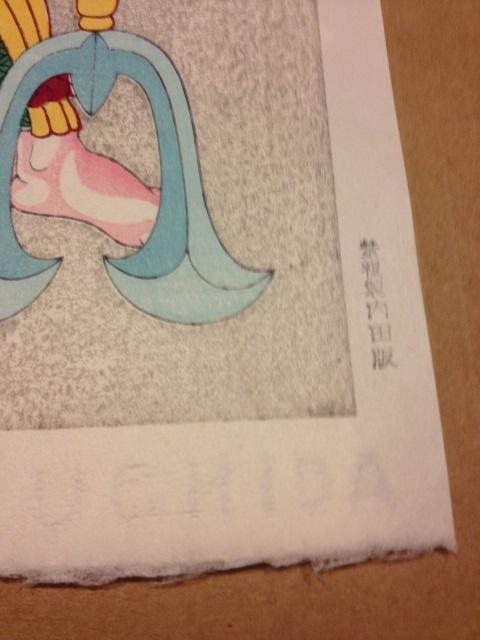 Artist: Hasegawa Sadanobu III (1881 - 1962)
Medium: Woodblock Print
Title: "Yanone (Arrow Head)" ; Soga Goro
Date: c. 1950
Edition: Heisei
Signed: Sadanobu
Size: ~17.75 inches tall by 12 inches wide
Condition: Excellent color, impression and state. No rips, tears, stains, etc.
A twentieth century Japanese painter and printmaker, Sadanobu Hasegawa III belongs to a famous family of woodcut artists. During the past several centuries, it was not uncommon for either sons or students of Japanese artists to acquire their masterís name and continue on in their footsteps. Sadanobu I (1809-1879) came from Osaka and was a traditional ukiyo-e woodcut designer. His son, Sadanobu II, continued to create woodcuts during the Meiji era. In the next generation Sadanobu III (1881-1962) designed woodcuts of colorful images of traditional subject matter such as beautiful women and figures from Kabuki theatre. Most of his work was commissioned by Uchida in Kyoto. Uchida was one of the largest woodcut publishers in Japan from the Shin Hanga era (1930ís) to recent times.
This print is an extraordinary example of a traditional Japanese image that has been infused with a touch of modernism. Colorful and intriguing, it is a depiction of a warrior posed in a fighting stance holding a long dangerous spear arrow head in preparation for possible disastrous battle. Hasegawa developed wonderful detail among all parts of the warrior as he is highly detailed in appearance with an ornately designed outfit. Using as many colors as imaginable, Hasegawa has captured the stunning outfit in all its brightly colored glory. This fantastic warrior image is further complimented as Hasegawa displays the man grounded in the center of a light gray background to contrast and enhance the dazzling colors. This woodblock print is signed by the artist in the left top corner.
Price: $300
To be sold to CONUS residents ONLY. USPS Money Order accepted. Shipping through USPS or FTF.
Shipping, insurance not included in price.
If you have any questions, PM me.
Thanks!
Jeff