E.B. Erickson / Arms & Armor Type XIX Longsword
Original: Germany, circa 1525
This sword is based on two extant originals, including this antique shown here that's located in a private collection. I should have attempted to take my photo at the same angle as the antique's photo. If I did, it would be more obvious that the proportions of the recreation very closely match the antique. Some variation was added to closer match the details of the other antique that inspired this piece, and a thumb-ring was added in a style appropriate for the era and region of this sword. The Type XIX blade with its hexagonal cross-section has multiple fullers, a ricasso, and incised decorative lines. It was made to closely match a blade found on another example.
---

Attachment: 460.96 KB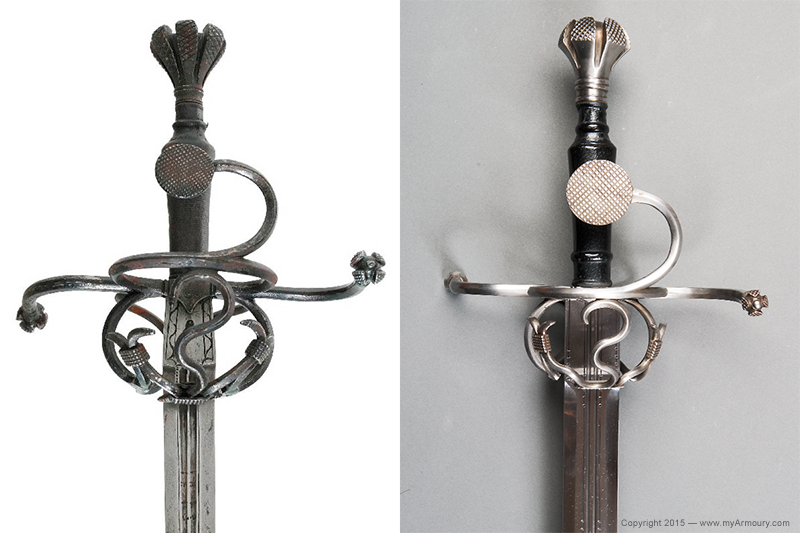 E.B. Erickson / Arms & Armor Type XIX Longsword