---
I have a few hafted weapons for sale. All have only been used for display.Listed from left to right:
1.)Long discontinued Windlass Dane long axe on thick ash haft... $175.00
2.)Windlass spiked war hammer...$90.00
3.)Long discontinued Arms & Armor dragon war hammer...$500.00
4.)Windlass English war hammer...$70.00
5.) Discontinued Windlass 17th century war hammer...$80.00
6.)Long discontinued Windlass spiked flail...$80.00
7.)Long discontinued Windlass sparth axe on long ash shaft...$175.00
you can see one here in Hank Reindhart's collection:
http://www.hankreinhardt.com/Sale/Pole%20arms...%20100.htm
Pricing does not include shipping (add 3% if using Paypal)
Please feel free to PM me with any inquiries.
Thanks for looking!!!
---

Attachment: 99.43 KB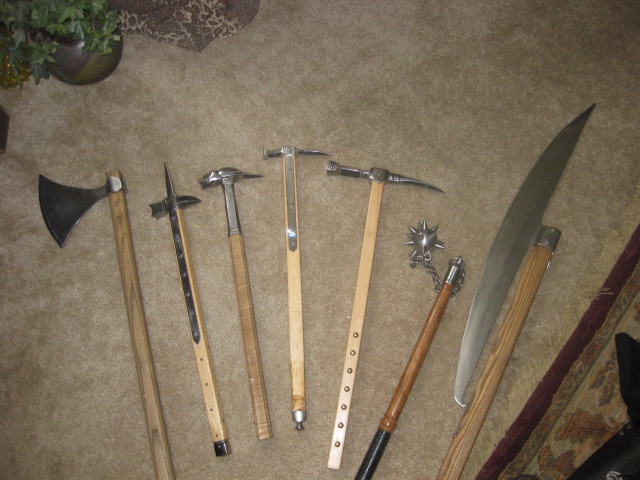 Attachment: 105.08 KB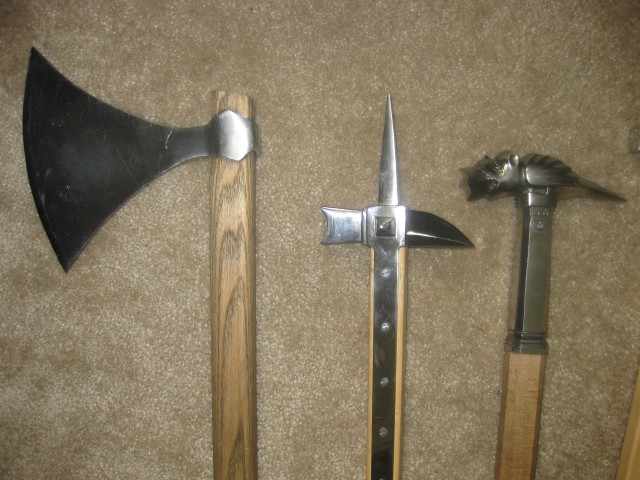 Attachment: 100.04 KB