---
Up for sale is a great battle axe that was made in the 90s and looks to be the work of Chris Poor of Arms and Armour fame. Not positive, but is exactly like his early Swiss Pikemans Axe from Museum Replicas and a little later and I even picked it up from the right part of the country so.
This axe handles much better then I expected....really nicely balanced.
27" overall, 7" axe blade, 4 1/2" spike, 91/4" blade to spike. Langets go halfway down the haft. Weight is just a bit over 2lbs.
Scratches on one side of the axe head actually look more dramatic in the pics then they really are. High polish with a nice ring to the steel. Wood haft is in excellent condition. I believe the butt-cap is a post production add-on.
Love to keep this one, but bills must be paid. $120 and you know what most A&A stuff goes for.
---

Attachment: 208.06 KB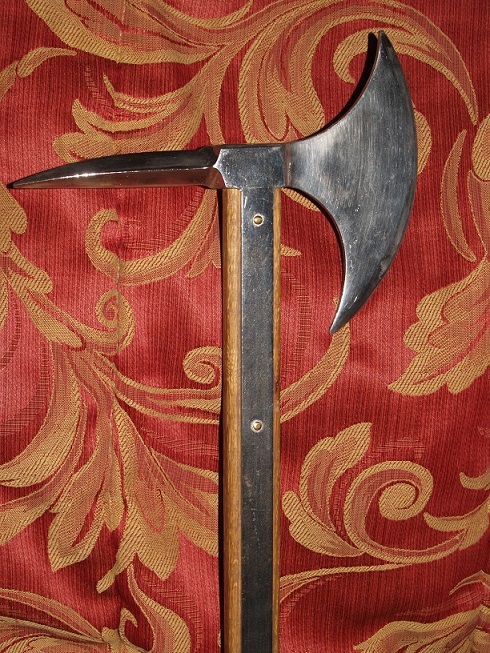 Attachment: 191.25 KB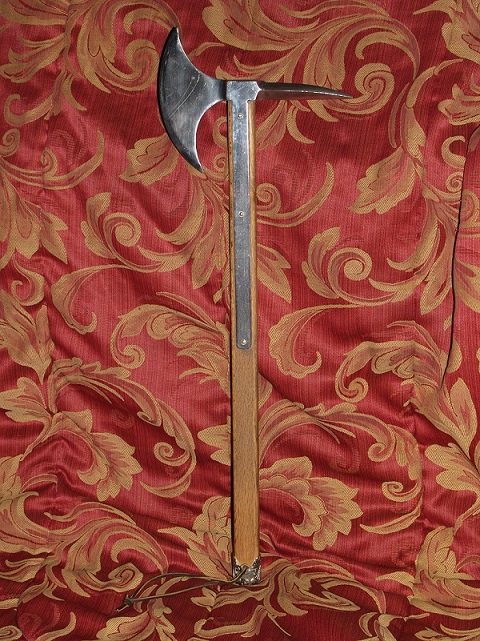 Attachment: 208.06 KB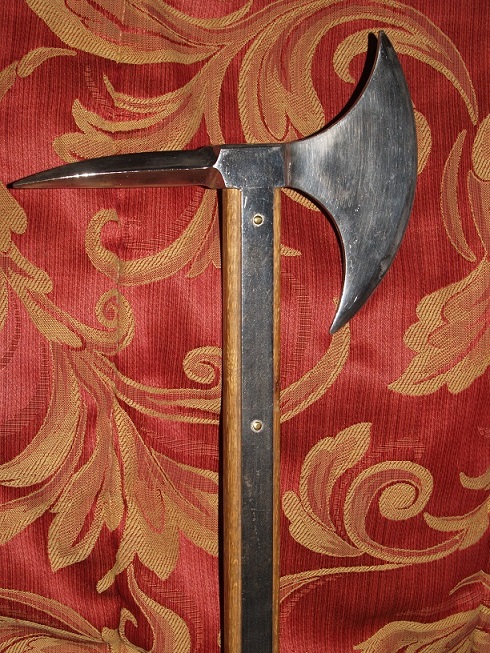 Attachment: 210.1 KB