Hello everyone,
today I finished my scabbard project from last year. It consisted of four parts: I renewed the grip of my hand-and-a-half-sword, attached a rainguard, made a scabbard and a belt with suspension system.
I disassembled the grip completely, wrapped the wooden core in linnen, glued on a riser and wrapped it in leather. After that, I attached a rainguard, tooled in a fashion of original finds from the netherlands. The scabbard has a core of hollowed wooden slats, lined with trimmed rabbit fur. The outside is wrapped in linnen and bone glue. The leather is stitched in place, a metal chape protects the tip. The belt straps are knotted onto the scabbard using Matthieu Harlauts guide, which he did post here some years ago. They are attached to the belt via two hooks (similar to contemporary portraits, e.g. Montefeltro) and a third strap is buckled in the front of the belly. All metal parts are tinned brass made by Holger Ratsdorf and Marco Disaro.
More pictures can be found on my blog:
http://maerenundlobebaeren.tumblr.com/
tagged with scabbard or diy.
Thanks for looking,
Thomas
---

Attachment: 50.88 KB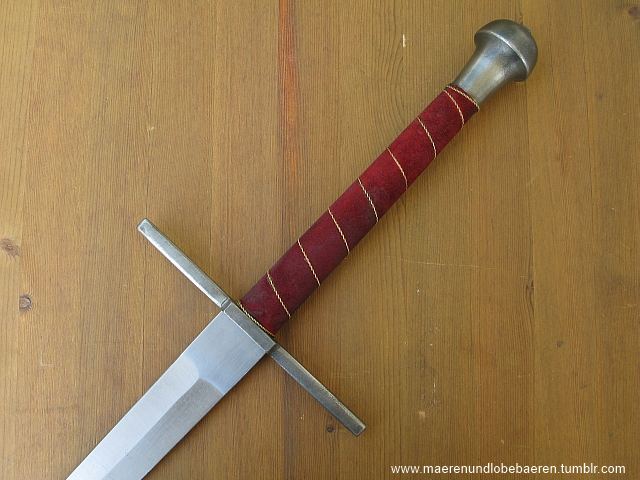 That's how it started. It's a blunt by Jiri Krondak.

Attachment: 50.54 KB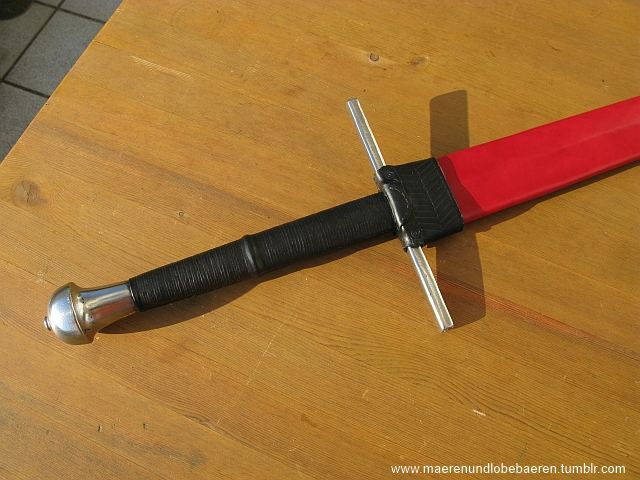 The renewed grip and rainguard.

Attachment: 69.71 KB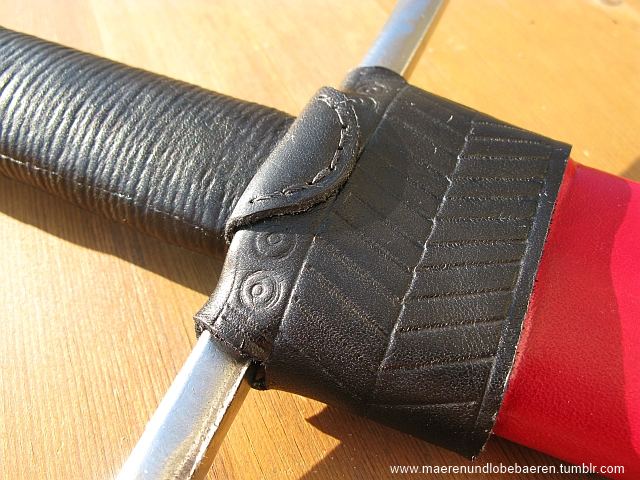 The rainguard.

Attachment: 78.75 KB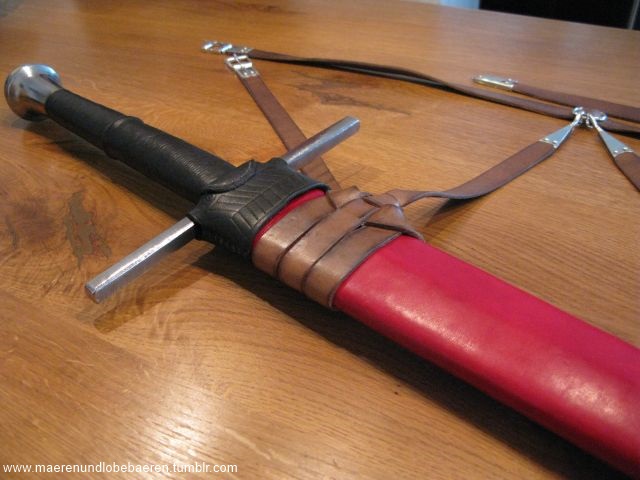 The knots are made after 15th century fashion.

Attachment: 73.25 KB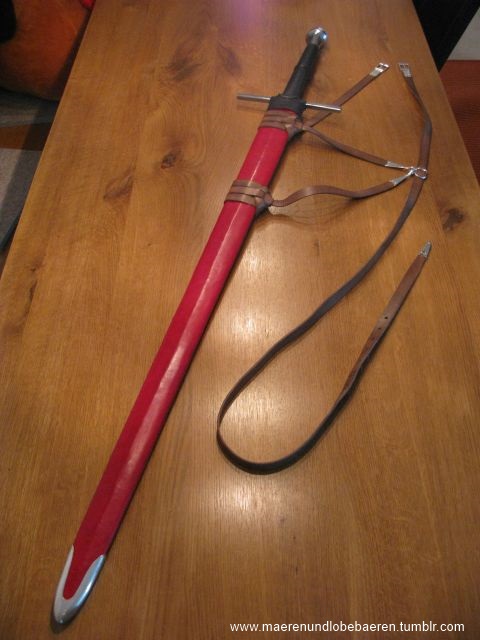 Well, it's done.

Attachment: 75.29 KB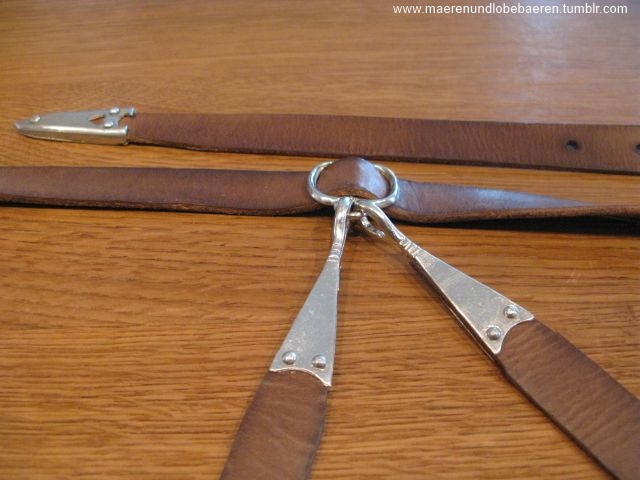 Hooks secure the straps to the belt. Another strap is buckled up front.

Attachment: 75.36 KB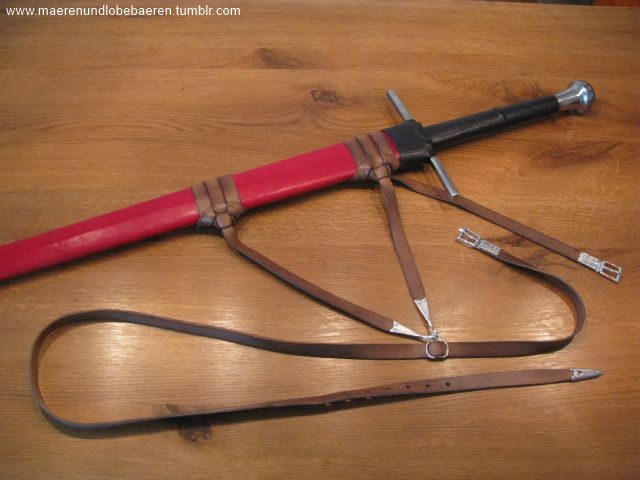 Today I completed the riveting and knotting...