Wanted to share some modifications I made to a Windlass create your own sword. Its a cheap enough sword that I have no regrets tearing it down and putting it back together and trying different things in terms of alterations. My reasons - 1) I find it fun and interesting. 2) It becomes truly my own 3) Usually I like the end result better than the original 4) I learn and become better at wood, metal and leather work.
Original sword as purchased from MRL - Overall I liked the sword but 2 features bugged me quite a bit. 1) The checkerboard pattern imprinted on the pommel. 2) the grip was super thin, not the profile but the thickness
Super thin grip, felt very odd First thing I did was grind away the checkerboard. Then I blued the fittings some as well as the fuller. I realize the fuller being blued is prob. not very historical, but...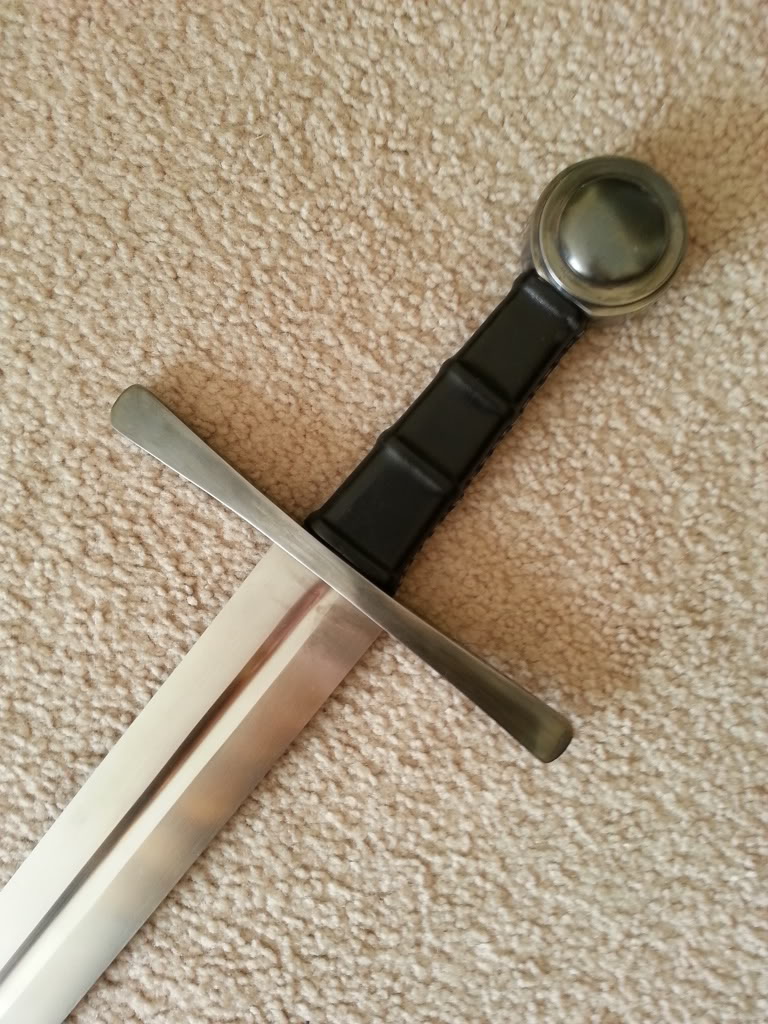 And finally I removed the old grip and hand carved a new one. I think I am going to leave it wood, as is to add some variety to my small collection.
Old grip without leather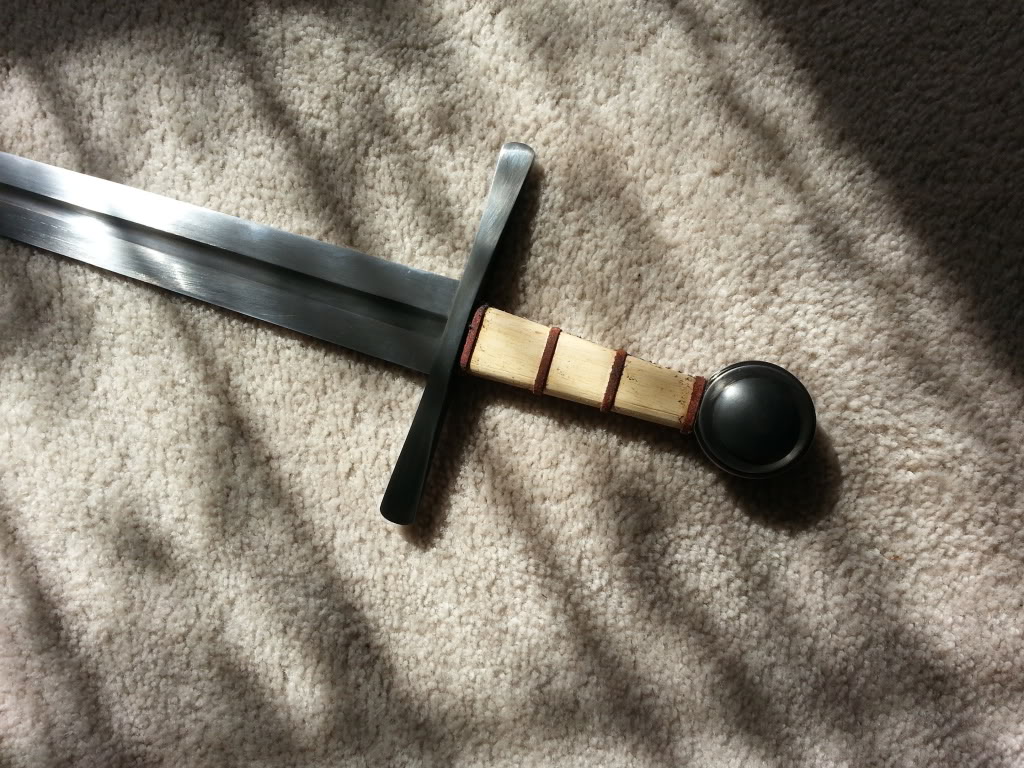 I made the new grip Octagonal in shape and then cut in some grooves