Hi everyone, I am new to the forum and am attempting to find out information related to a Japanese Officer's sword captured by my grandfather from a Japanese officer in combat in 1945 on Mindanao Island in the Philippines. The sword does not seem to be different from other Shin Gunto I have seen except for the fact that it has no release button near the guard and has two white buttons located at the top of the leather covered wooden scabbard. The blade is perfect and is extremely sharp. There was no tassel attached to the handle when my grandfather gave this sword to me in the 1980s.
I would like to know three things if anyone can help me.
*What are the buttons on the scabbard made of? They are white square buttons. Possibly Ivory? What significance do they have material wise? If any?
*Why is there no release button or lever near the handle as I have seen with other similar swords?
*Any opinions on the possible rank of the officer who carried this? A Captain?
Sorry for the glare in the pictures. I took them on the fly and didn't get a chance to view for quality and do not have the sword on hand right now.
Thanks for any help you can give! I appreciate any clues regarding this family mystery.
---

Attachment: 183.73 KB

Pictures of sword

Attachment: 173.17 KB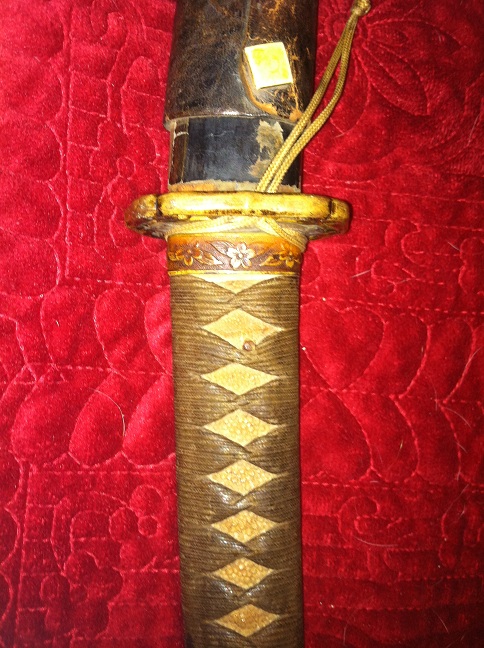 Attachment: 150.03 KB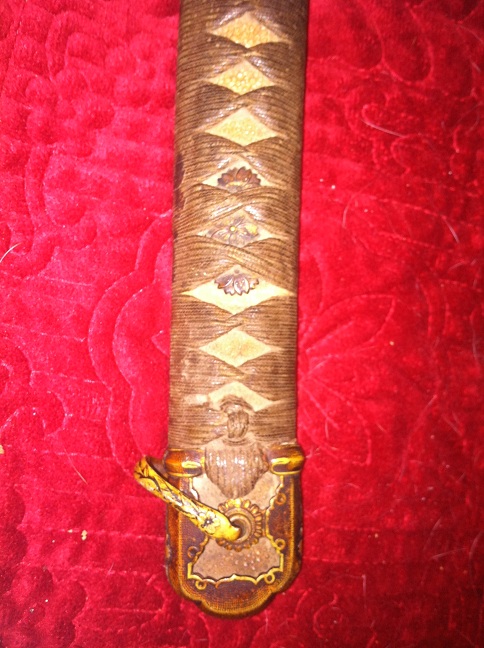 Attachment: 144.32 KB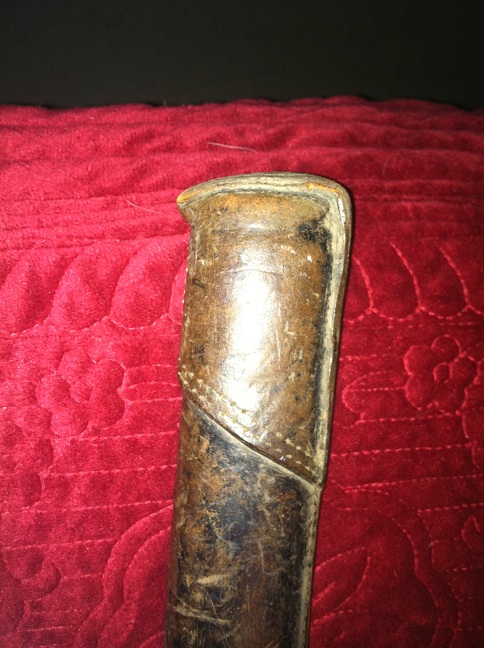 Attachment: 135.45 KB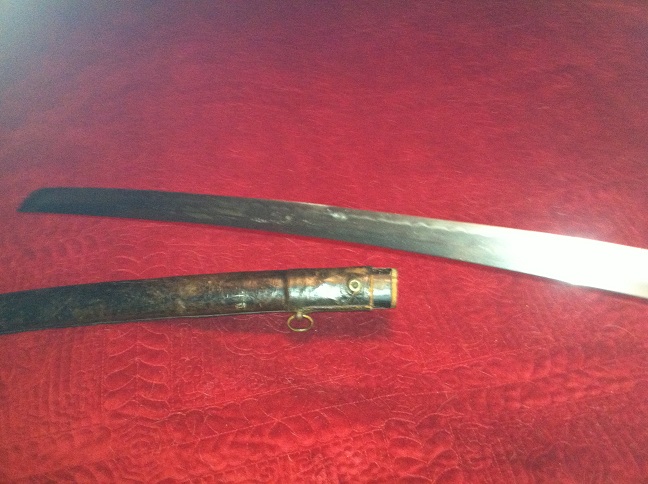 Attachment: 105.24 KB