---
I am selling my customized H/T Viking to make room for another project.
Here is the sword in detail:
http://www.myArmoury.com/talk/viewtopic.php?t...highlight=
This is a standard
H/T 9th Century Viking
, which has been customized a bit.
The original grip was stripped, and the the core given a new waisted profile. Two central risers were added, and a new black pigskin cover done up. The grip was cord wrapped to give it a nice detailed texture.
The sword itself is in very solid condition with very little in signs of wear. There is no damage to this blade whatsoever, and it rings like a bell.
The boar strap bridge was carved by hand from 200 year old red oak. It's nice and strong, don't have to worry about it ever coming off the scabbard or not holding the sword properly. The core of the scabbard is poplar, and it was given oversized hemo cord risers to make them stand out more. The chape is mild steel with a slight antique finish, and has the Norse rune for "J" cut into it.
The suspension is a simple narrow shoulder strap done up in dark antique brown. It pivots on two Chicago screws for comfort and ease of wear. Also, the will allow someone to adjust the straps later if they wish to take off some of the strap length.
A very nice looking and unique package for the right Viking!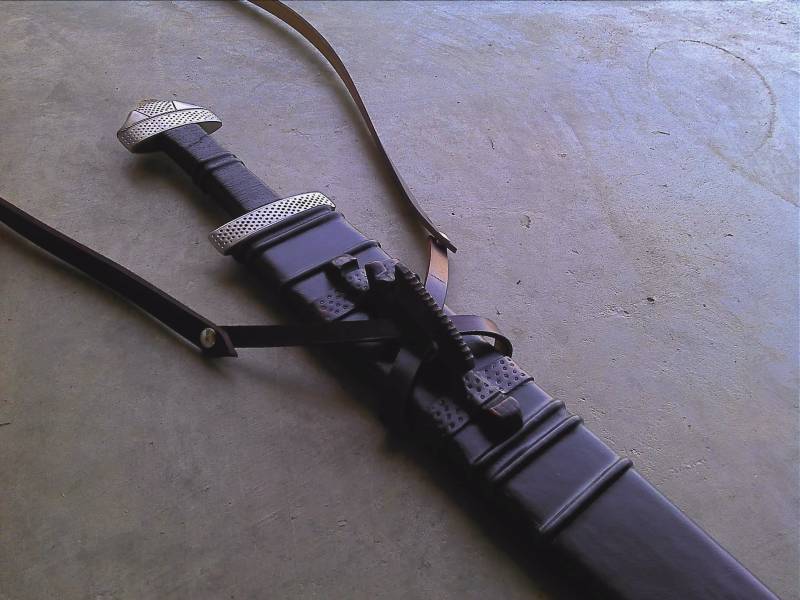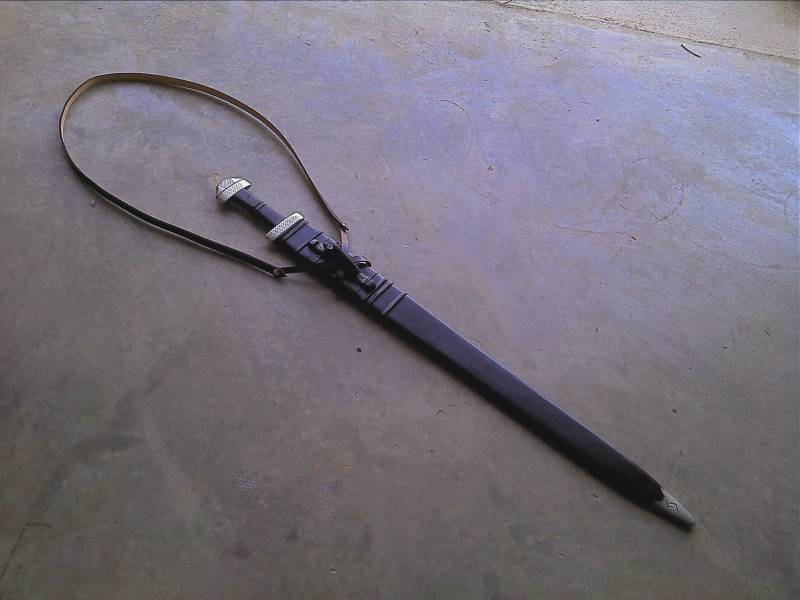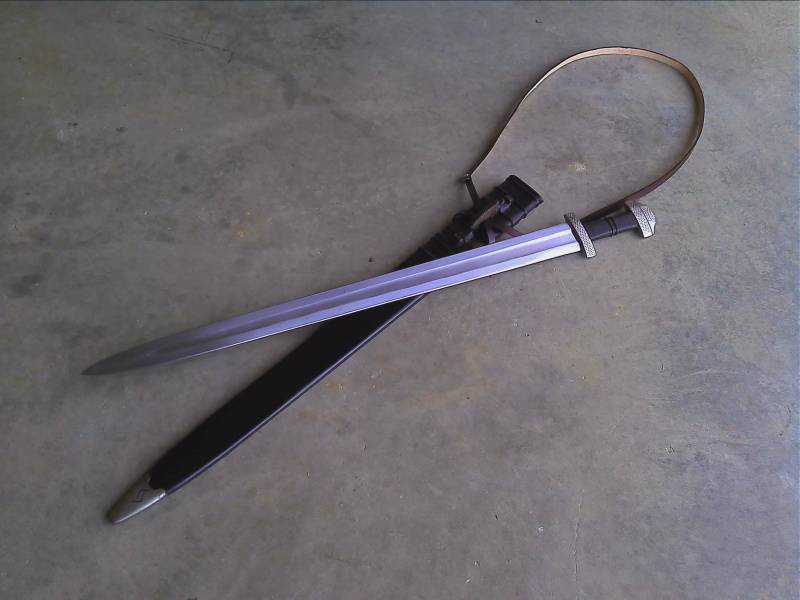 The sword itself would cost around $280. The regrip, scabbard, chape, strap bridge, and suspension would run in the area of $420 from my shoppe. I will take
$350 shipped/insured in the CONUS
for this sword, which is less than all the scabbard work and such is worth. I want to move this blade quickly, so my price is rock bottom to start with.
PM me here if you are interested! :D