I have for sale a set of 14/15th century arms and legs with a different fan style than we used to do.
They are made from 16 gauge CR mild steel with outwardly rolled edges and beveled plate edges where appropriate. The elbow copps have a medial ridge and the legs have full length medial ridges. The legs have two steel hinged wrap plates and both arms and legs are fully strapped including hand made buckles with steel mounts with light decorative file and chisel work. Arms and legs are slot riveted and both hyper extend well. The bracers of the arms turn in slots in the manner of the " Voght of Match " armour in Churburg ( also shown close up in TOMAR ). The bracers are 8 1/8 inches long and have a max circumference of 14 1/2 inches at the fore arm and 10 5/8 inches at the wrist ( they are adjustable ). They fit me fine and i'm thouroughly average with 14 1/2 inch biscepts and arms that are 23 inches from the ball of the shoulder to the wrist. I was the model for the legs and am thouroughly average with 23 1/2 inch thighs ( the hinged wrap plates allow for size variation ), 17 1/2 inch knees and measure 33 1/2 inches from the bridge of the ankle to the point where the thigh bends at the pelvis and they fit me fine.
I'd like to get $230 for the legs plus shipping and $165 for the arms plus shipping.
Feel free to ask questions. Paypal, check or MO are fine.
---

Attachment: 52.07 KB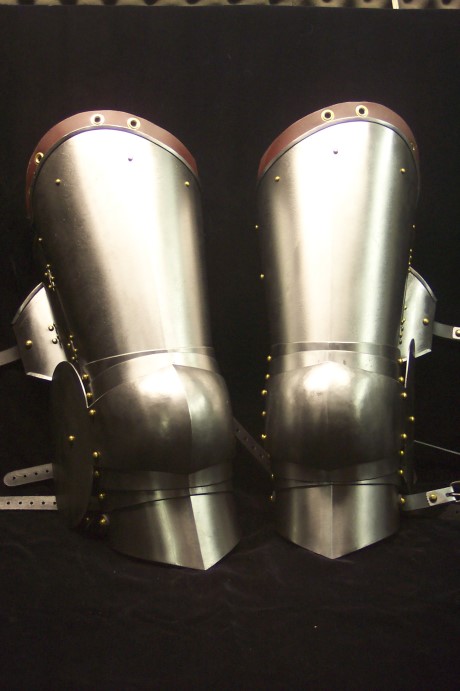 Attachment: 46.74 KB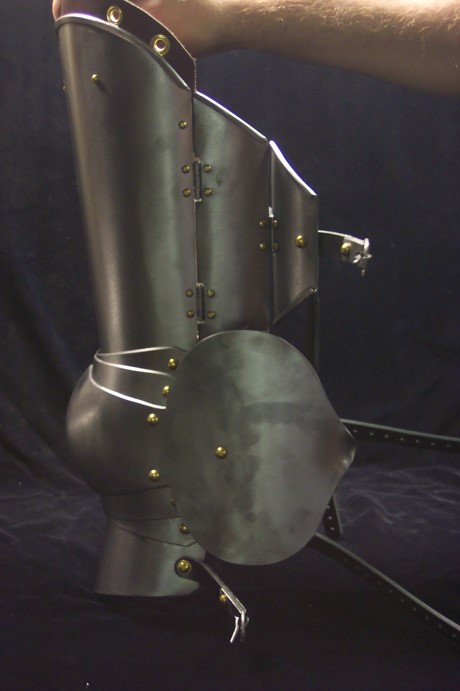 Attachment: 40.86 KB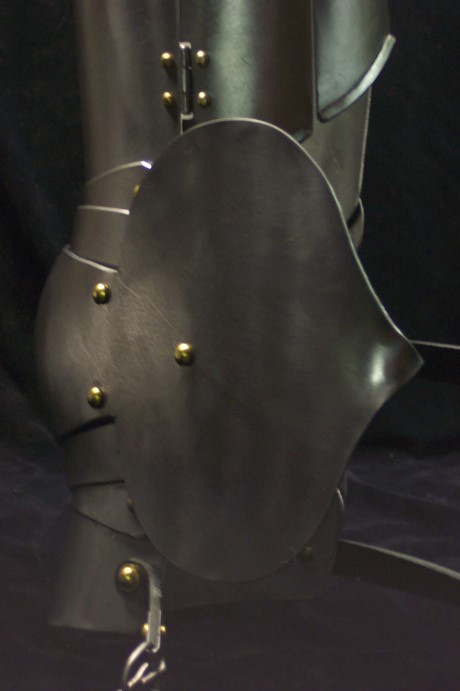 Attachment: 62.16 KB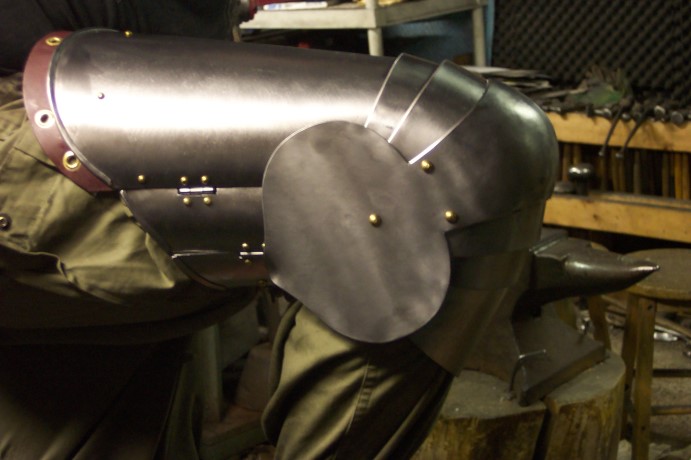 Attachment: 50.2 KB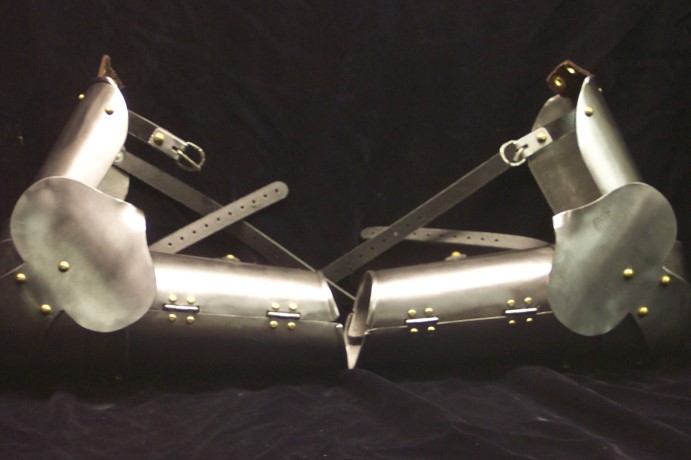 Attachment: 49.46 KB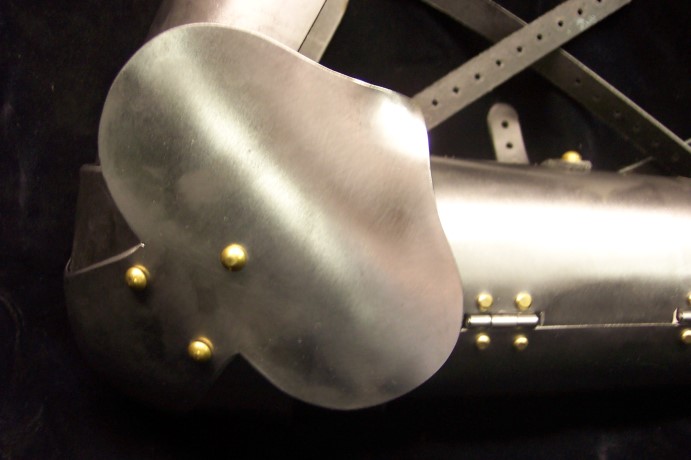 Attachment: 33.25 KB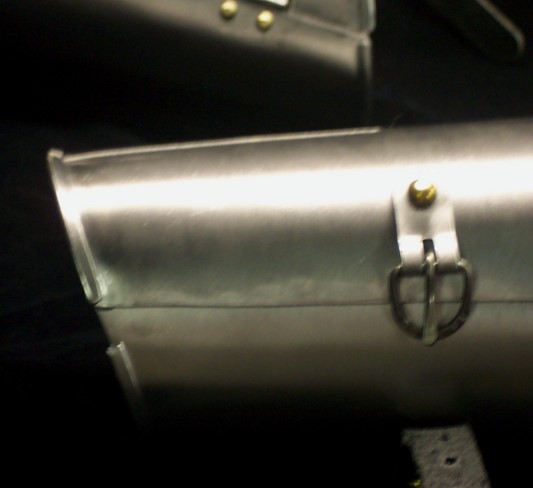 Attachment: 59.36 KB