I recently picked up a sword to use as a training sword. Mostly for wall display. But the more I looked at it, the more I became curious about it's origins. I thought it was so beautiful and unique and in solid shape except for a little rust.
I'd like to know more about it and more about how to care for it. I've been all over the internet and have found a similar hilt style in the El Cid Tizona but this hilt and pommel have a different pierce-work.
I'm hoping someone can help me identify it or steer me toward someone in my area that can help me. It has a wire wrap handle and the tang goes through to the pommel which is threaded.
---

Attachment: 185.72 KB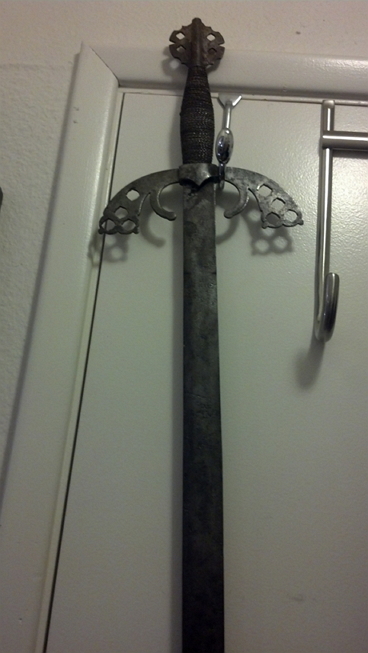 Attachment: 110.21 KB
[ Download ]