---
This Langsax is an 100% historically accurate copy of a sax that was found in the grave of a saxon warrior ( Sarstedt burial ground, grave 18) who was killed in the Süntel battle in 782 (
Charlemagne
/Saxons). The scabbard is of stunning beauty! This is a fantastic piece!
The sax is all in all 84cm long, the blade length is 58cm
It was made by Lars Lüppes aka Hakun Risti
http://www.hakun-risti.de/
He held the original sax in his hand and made this as authentic as humanly possible.
I'm selling it for 390 Euro + actual shipping.
Paypal or bank transfer
---

Attachment: 39.64 KB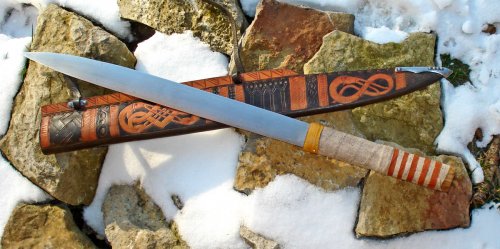 Attachment: 28.23 KB



Attachment: 57.91 KB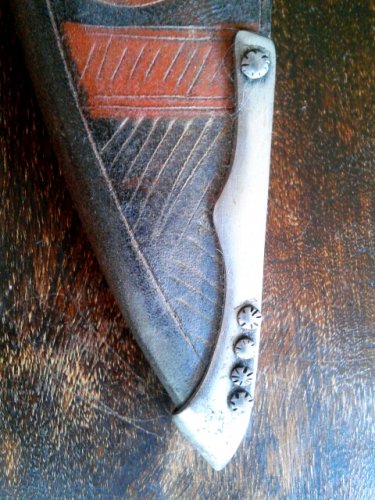 Attachment: 49.1 KB