Hi all,
For some time I am trying to identify the origin of this sword. It was collected early 20th century in Congo. That could explain the wooden handle. It have some figures on both sides of the blade, one side looks like Diana, the other side maybe saturnus (sickle and sun)? The ricasso shows some flags/banners and
shield
s?
The holes in the blade looks simular as 16th-17th century european rapiers.
Total lenght: 95 cm.
Greets
Guy
---

Attachment: 130.27 KB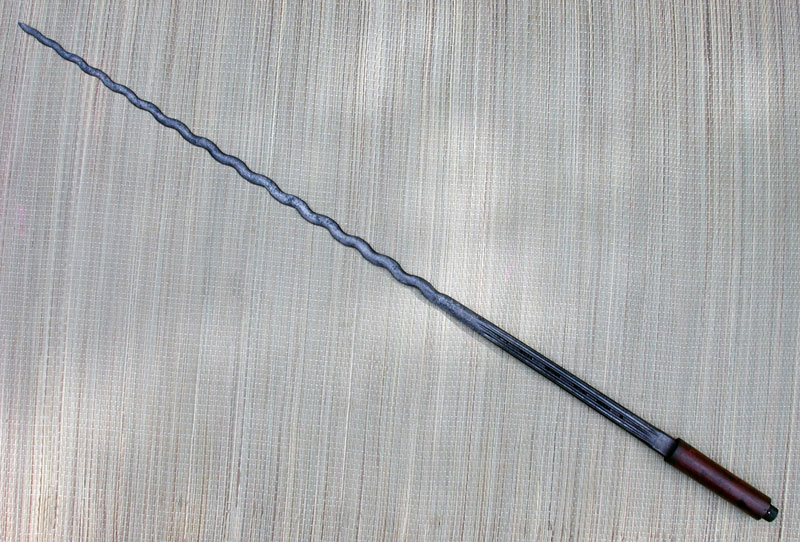 Attachment: 128.48 KB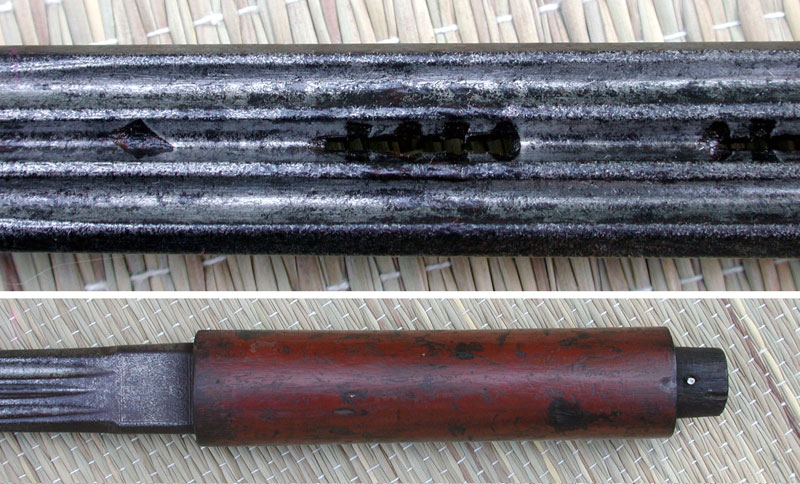 Attachment: 134.48 KB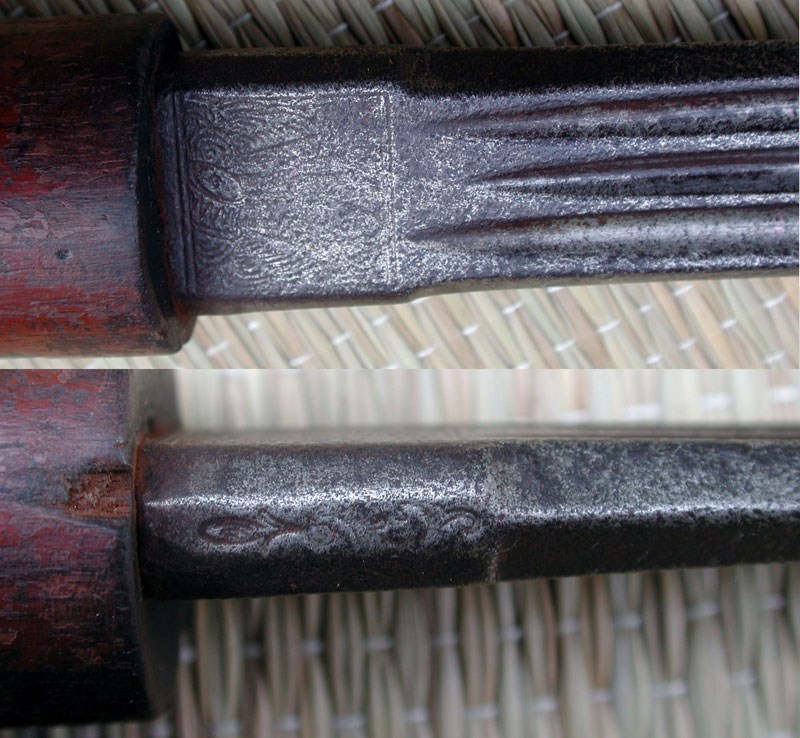 Attachment: 174.22 KB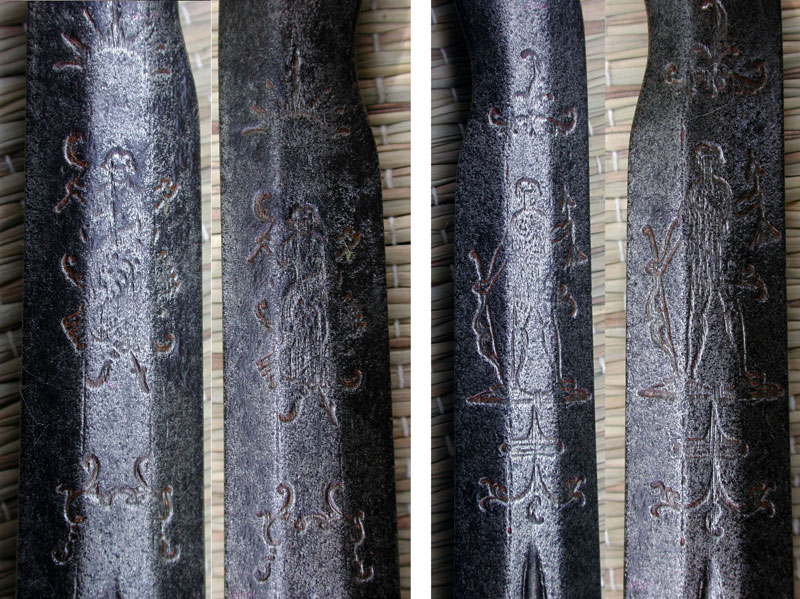 Attachment: 91.19 KB