I have for sale one pair of slightly modified 15th/16th century legs and two steel bucklers.
The legs are made from 16 gauge steel, with rolled and coutersunk and beveled edges where needed, they have a two piece cuisse which articulates of a slot rivet and leathers. The wrap plates are different than we used to do, with two plates rather than one, the main plate being larger than the one we used to do and all attached with steel hinges rather than the leather hing we used to do. Includes hand made buckles and steel strap ends with light decorative file and chiselwork. There are full length leather tabe at the cuisse tops with two pairs of eyelets each for pointing to a pourpoint or arming coat. All articulation other than the cuisses is slot riveted and there is very good hyperextension.
I was the model for them and am thouroughly average with 23 1/2 inch thighs ( the hinged wrap plates allow for size variation ), 17 1/2 inch knees and measure 33 1/2 inches from the bridge of the ankle to the point where the thigh bends at the pelvis and they fit me fine. I'd like to get $230.00 for them plus shipping ( used to sell these for $280.00 ).
The bucklers are made from 16 gauge steel with hand rolled edges, hand hammered boss and hand stiched boss pads made from natural wool felt and cotton batting. They have forged handles from 1/2 inch square stock with a 3/4 twist for better grip. Like to get $65 each plus shipping ( they will fit in a medium flat rate box for $13.00 ), over $20 less than they used to sell for.
Feel free to ask questions. Paypal, check or money order are fine.
---

Attachment: 56.84 KB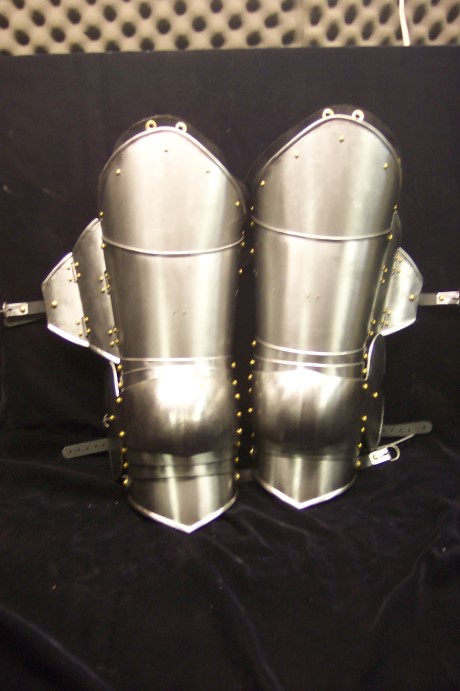 Attachment: 61.6 KB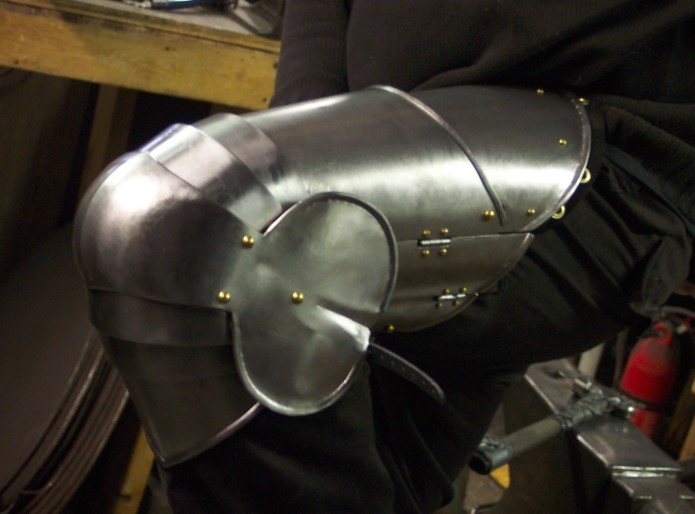 Attachment: 53.29 KB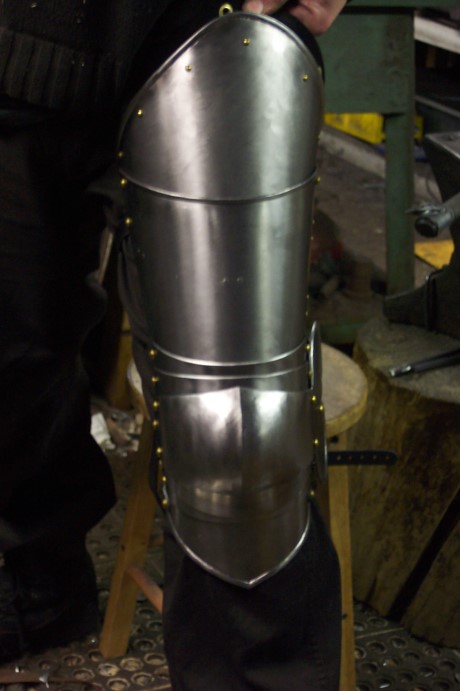 Attachment: 23.36 KB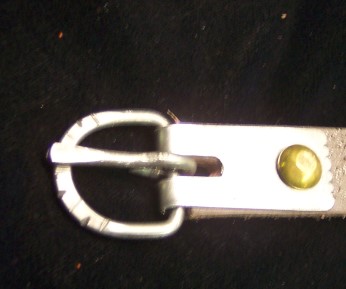 Attachment: 58.59 KB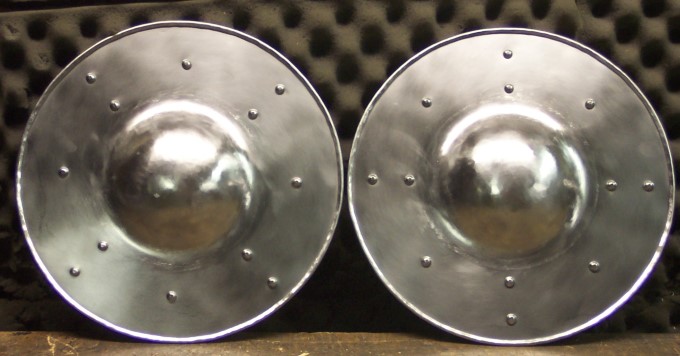 Attachment: 51.21 KB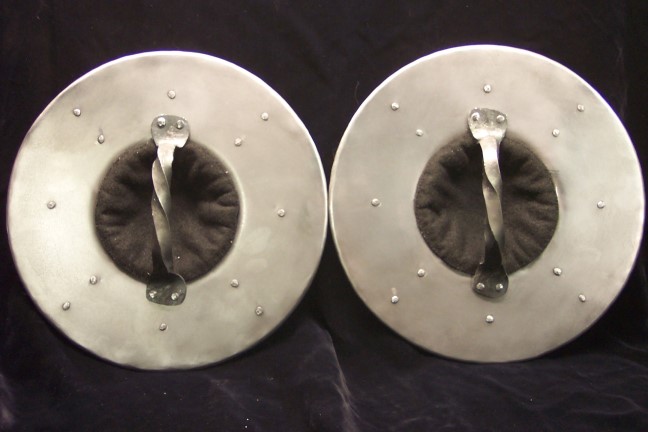 Attachment: 58.44 KB