---
The most widely used weapon of the early medieval soldier was the spear. It was an excellent hand-to-hand weapon, having a great advantage in reach over shorter weapons. This example of a spear from the 1100's has the simple grace of a practical fighting weapon. Spears of this type were in constant use from the early dark ages through the renaissance. The heavy mid ridge gives this spear superior strength for its weight.
Head length: 11.375" x 3.125"
It is in good used condition, and I see no issues. Being A&A it follows more traditioal construction methods and will show some tool marks. You may want to buff it,, but there is no rust. The original shaft came crooked from the previous owner and was removed. A&A asks $203 for it delivered, so for my price, it is a real bargin to replace the shaft at your local lumber yard.
Asking $125 delivered in the Continental US.
Check of MO OK, will take paypal without fees.
Please PM if interested.
---

Attachment: 105.37 KB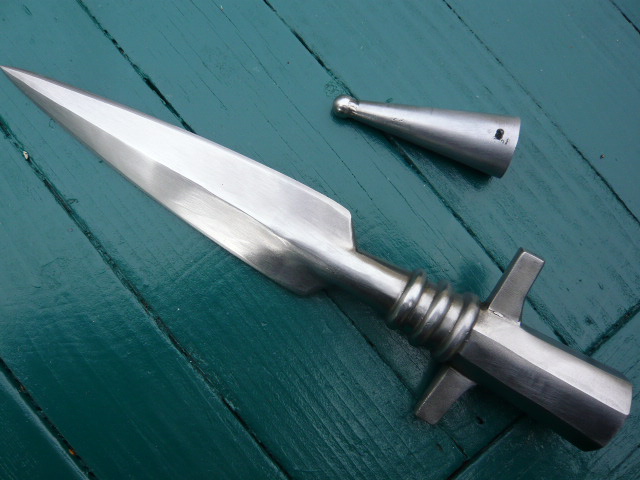 Attachment: 96.12 KB


Attachment: 103.41 KB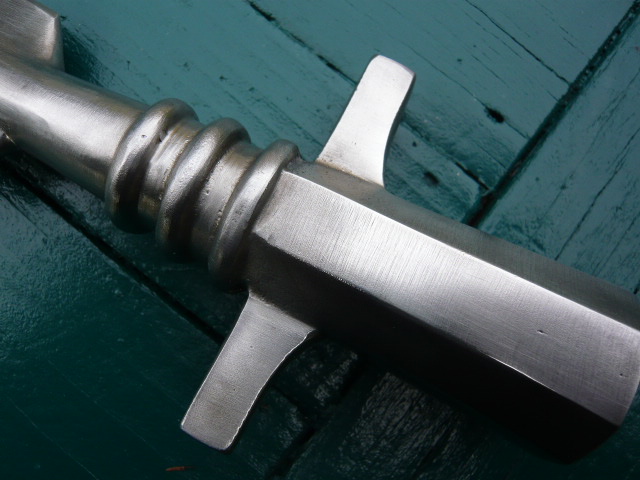 Attachment: 97.3 KB