I have a Hanwei antiqued basket-hilt. Funny thing, the basket is antiqued but the blade is 'bright'... anyway, I'm fairly sure they use some kind of acid dip or etchant rather than a spray; more uniform and easy coverage. Haven't tried to polish it up as I like the antique look, personally, and honestly it doesn't bother me. It looks quite natural to me.
Mind you, I haven't actually handled any antiques in person, so I cannot verify the authenticity of its looks...
Here's a picture: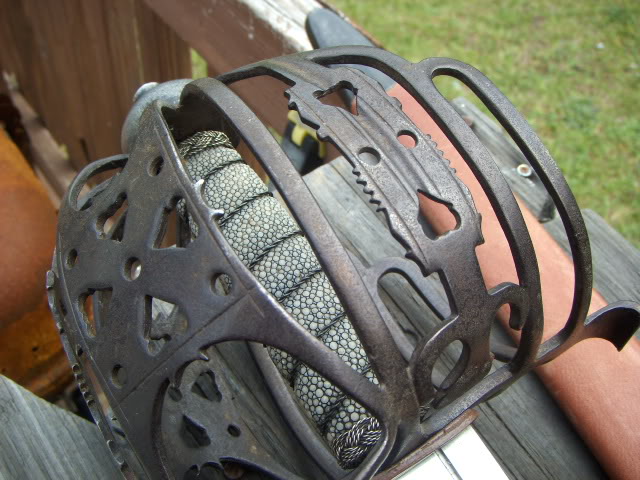 About the only thing I might change is to give it some gentle 'wear marks' on the left side of the basket, to reflect it rubbing against clothes/belt while hanging on the side of my body. It's easy to forget about that kind of small detail...
The blade is a whole 'nother story though, but I'll leave that for another day!