A friend of mine from our fencing group is getting married this weekend and I needed some personal gift for him and his spouse. So here it goes - "wedding knives" inspired by historical examples in "Knives and Scabbards" and their marvelous reproductions by Mr. Todeschini. I´m not fully satisfied with the result, but it will have to do...
This time I also partially documented the process.
First photo shows blades cut from a strip steel. Second shows them with holes for rivets drilled and decorative hearts filed, and after quenching and tempering. (both pictures show also a third knife, posted in another thread).
And then, after several hours of work, the final result plus some details. The bigger knife combines horn and brass on the handle, the smaller knife only bone (with brass rivets).
EDIT - I have realised that the pictures are in reversed order, sorry for that.
---

Attachment: 56.5 KB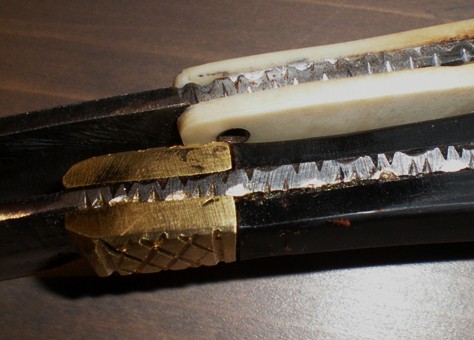 Attachment: 35.73 KB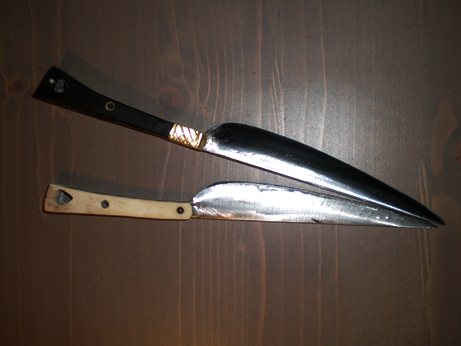 Attachment: 38.74 KB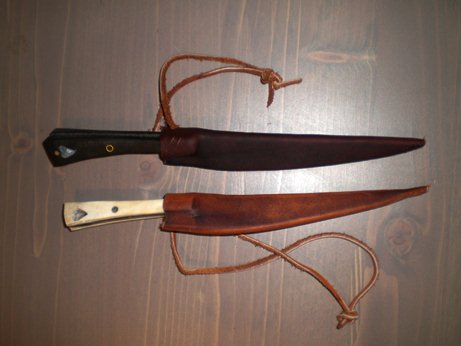 Attachment: 51.17 KB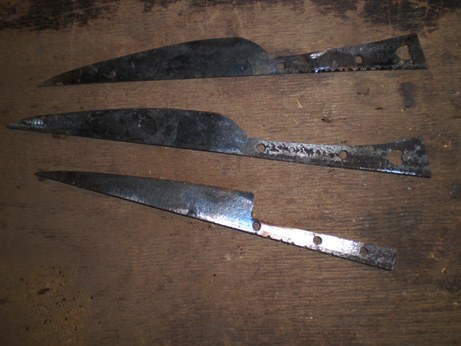 Attachment: 46.95 KB