Dear fellow foromites,
since late last year I have been transcribing the 2nd Edition of the "The art of defence on foot with broad sword and sabre" by John Taylor (Or C. Roworth) and I am pretty much finished now.
I did it mostly to give my pupils something to work with that would be easy to read and reproduce, since most other versions on the marked I found so far were scans of rather bad quality or they were incomplete (especially in regards to accompanying plates).
I do not intend to make any kind of profit with this, as I did it for my own pleasure and for my pupils, and also as an IMHO necessary first step on the road to an interpretative work. But, I do have to admit that I am quite fond of the book and I would very much love to see it printed and handled by other practitioners of historical fencing.
So basically I wondered if anyone would be interested in seeing such a work in print and if someone could give me pointers as to what publishers one could contact regarding this. I am not overly hopeful, as 19th century fencing seems to be a bit of a nerd topic to be honest, but asking never hurts. I am also pondering self-publishing the book, because I really do thing it deserves to be out there in a passable edition. Can anybody provide some experience regarding this?
If this sounds rather clueless, it probably does so because I admittedly am, pardon for that. I just thought it might be fruitful to throw the question out while doing my own research at the same time.
---

Attachment: 198.9 KB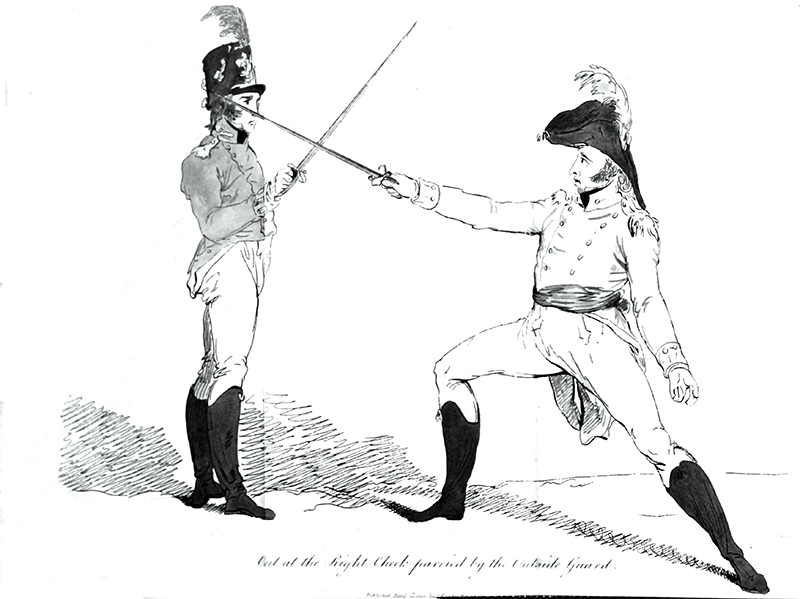 Attachment: 57.84 KB
[ Download ]


Attachment: 187.44 KB
[ Download ]


Attachment: 73.58 KB
[ Download ]


Attachment: 113.15 KB
[ Download ]


Attachment: 208.33 KB
[ Download ]


Attachment: 188.39 KB
[ Download ]


Attachment: 162.77 KB
[ Download ]