I would appreciate a little help in identifying this sword. It is a saber, probably American in origin. Possibly circa 1810-1820. But that is just a guess. I haven't found this type in any books yet. I've seen variations of this sword but nothing identical. The blade is blued and gilded in gold. The handle is bone and the guard appears to be brass. Also, the scabbard is brass with no decoration.
Thanks for your help!
---

Attachment: 20.87 KB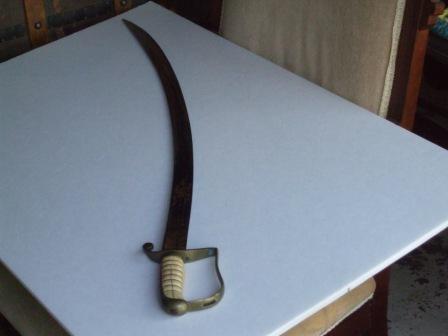 Bone handled saber.

Attachment: 21.27 KB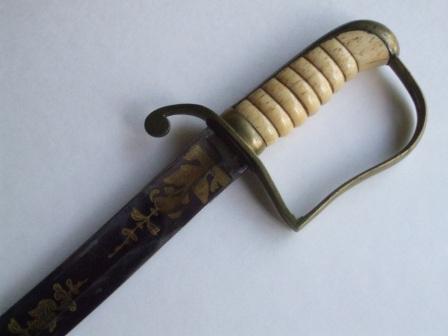 Handle and guard.

Attachment: 20.3 KB

Gilding on the blade.