This was my first completed sword project since I started again. The cross is based on that of a sword in the National Museum in Finland (can't find the pic presently.) There is another similar one in Copenhagen:
http://www.flickr.com/photos/ainarm/4772947822/in/photostream/
It and the 16-sided apple-shaped pommel were hand forged and hand-finished with file and sandpaper. Blade length- 36", total length- 45.25", cross is 7.6" wide, grip is 7.5" long, cog is 3.5", mass is 3lb 10.5oz, forward pivot point is an inch or two behind the point. I don't really have a good basis of comparison (like an Albion Talhoffer or Regent) but the blade is quite stiff and makes it a good thruster, especially with acute, slightly reinforced point, but it still has good blade presence despite its close cog and can give quite a blow. The heat treat is excellent, it has been used for some pretty agressive test cutting without significant dulling. I drew the temper a bit in the tang and forte but left the heat treat alone through most of the blade. Since these pictures were taken I have stripped the grip to its wooden core because I was not happy with the wrap and begun refinishing the hilt compoinents. I am considering having a bare hardwood grip with bands of wire wrapping similar to that seen on the Albion Dane. Will post pics of the refit when I can. Sorry for the really bad pics.
---

Attachment: 55.42 KB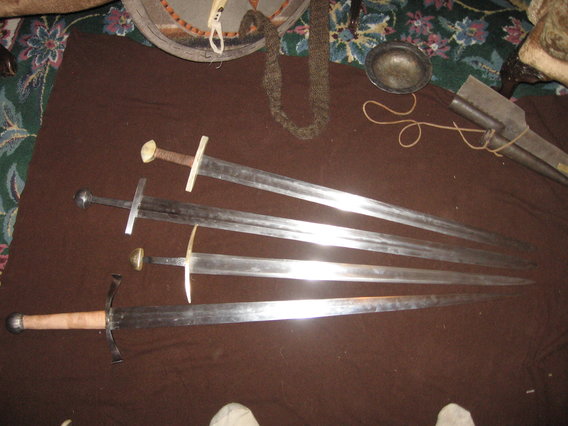 Attachment: 54.95 KB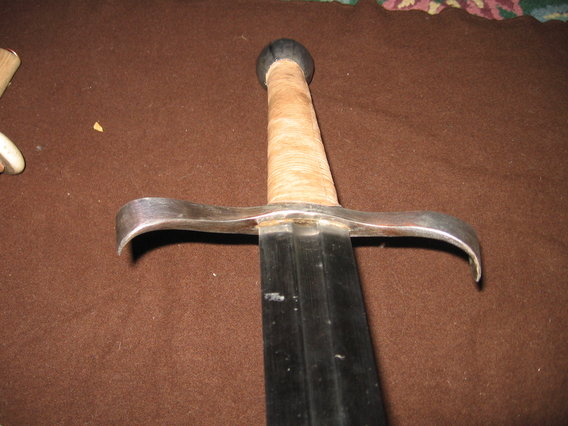 Attachment: 39.89 KB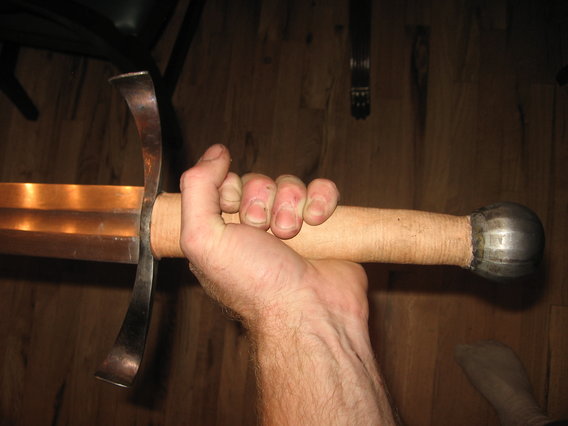 Attachment: 39.12 KB


Attachment: 43.93 KB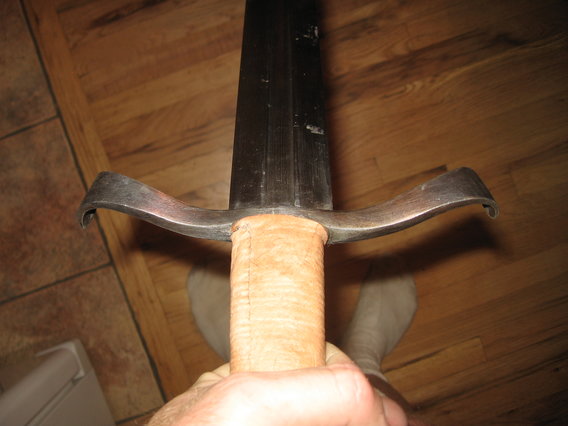 Attachment: 59.03 KB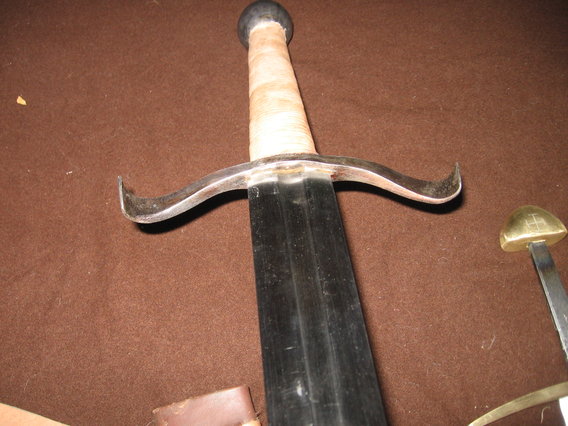 Attachment: 54.95 KB