I have for sale two of the 11 inch steel bucklers we used to make .
The two 11 inch steel bucklers are made from 16 gauge steel with hand rolled edges, hand hammered boss and hand stiched boss pads made from natural wool felt and cotton batting. They have forged handles from 1/2 inch square stock with a 3/4 twist for better grip. Like to get $65 each plus shipping ( they will fit in a medium flat rate box for $13.00 ), a fair bit less than we used to sell them for.
Feel free to ask questions. Paypal, check or money order are fine.
---

Attachment: 26.2 KB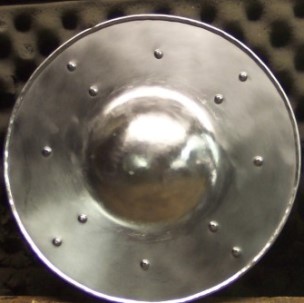 Attachment: 51.21 KB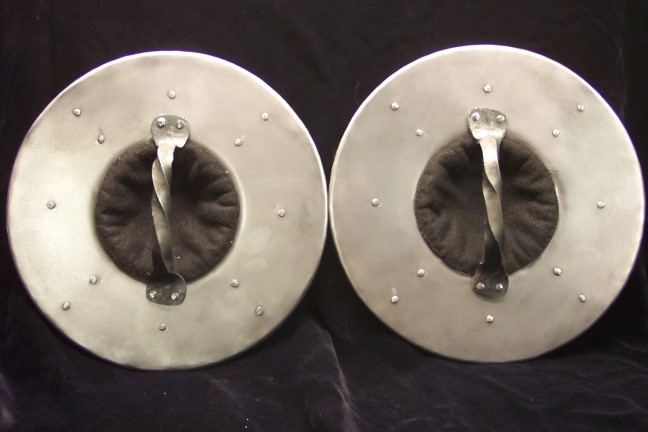 Attachment: 58.44 KB