Hello all,
It's been a while since I posted anything here, but a few weeks ago I received a pair of Arms and Armor's Greek javelins and was wondering if anyone else had tried these. I have found them to be great fun and in fact I am nursing my left shoulder because I was unable to stop throwing them today. I have four javelins from A&A, two Latvian javelins and now two Greek javelins. While I like them both, I would have to say that my favorite one to throw is now the Greek javelin. For some reason it just feels right to me. The Latvian javelin is about 51 inches long while the Greek javelin is about 53 inches long. The Latvian has a more compact four-sided point while the Greek has a longer, flatter leaf shaped point.
I have found, personally anyway, that I can throw the Greek javelin harder and with more accuracy than the Latvian. Not being an authority on these things, I can only speculate as to why that is. All I can say is that to me the Greek javelin just "feels" better to me. the PoB is about one third of the way back from the head, as the Latvian is. If I throw the Greek javelin overhand holding it a bit behind the PoB, I can almost ALWAYS hit the target in what I consider the "kill zone" nearly every time. That is about my limit right now, although A&A told me that with an "Amentum," a leather throwing cord, I could perhaps double my distance with practice. I have not tried that yet, but I will when I consider myself proficient at the distance I throw now, a solid thirty feet.
The Greek javelin has a piercing head of about 4 1/2 inches, not including the socket. I use as a target a 30" by 40" cardboard box five inches thick firmly packed with styrofoam and hung from a tree. Nearly every time the entire head is buried in the box, requiring some force to remove it. Sometimes it pierces the box entirely, even embedding in the tree behind it. I think it has more penetrating power than the Latvian, perhaps due to the long thin blade.
At the battle of Lechaeum, a band of Athenian Peltasts killed 250 of 600 Spartan hoplites with these things, rushing in and flinging their javelins, then scampering away like rabbits only to return again and again. I can't imagine how annoying that must have been to the Spartan hoplites, who couldn't come to grips with them. With every volley there must have been a chorus of screams, shouts and curses. If a rank amateur like me can throw these things handily, imagine what the Athenians could do with them.
Anyway, I just thought I would share my thoughts on this. Anyone else ever throw these? They aren't expensive as these things go, and are very addictive and lots of fun. Ask my aching shoulder.
---

Attachment: 223.6 KB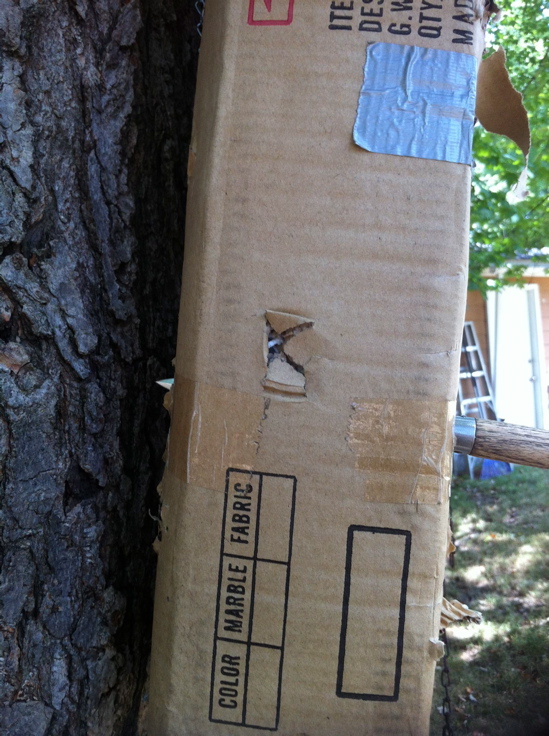 Attachment: 243.6 KB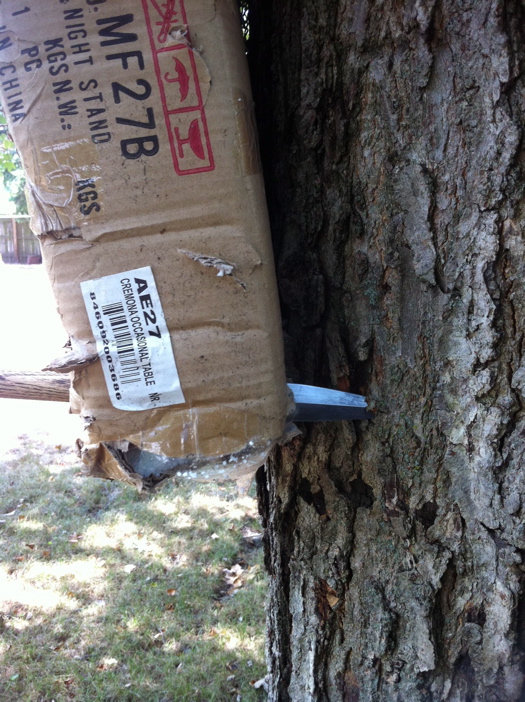 Attachment: 240.18 KB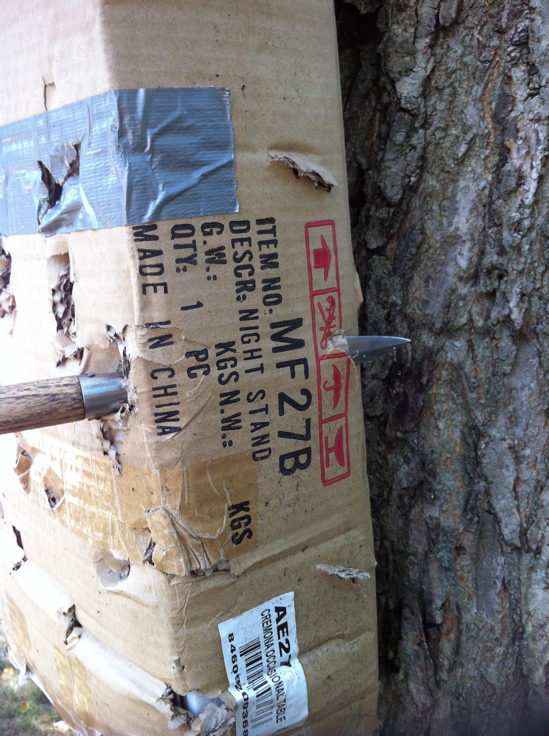 Attachment: 204.8 KB
[ Download ]