I have for sale a pair of more 14th century style legs. I did a pair of these a few years ago for a student of Roger Siggs at Rocky Mountian Sword Guild, liked them quite a bit but never got around to adding them to the catalog when they were open. They are made from 16 gauge steel, with an outwardly rolled top edge of the cuisse and beveled plate edges where appropriate. The crease of the wing on the knee copps has a little decorative file work and they come with hand made buckles and steel holders with light decorative file and chisel work. There are leather tabs at the top of the cuisse with two sets of eyelets for pointing. The pair has full length medial ridges and double wrap plates on steel hinges. These have plenty of hyper extension. The original pair didn't have wrap plates but I liked the way they looked. I like how these turned out and am making a set of arms to sell to cover outstanding work costs in the same style.
I was the model for them and am thouroughly average with 23 1/2 inch thighs ( the hinged wrap plates allow for size variation ), 17 1/2 inch knees and measure 33 1/2 inches from the bridge of the ankle to the point where the thigh bends at the pelvis and they fit me fine. I'd like to get $230.00 for plus shipping ( which is less than I charged for the original pair.
Feel free to ask questions. Paypal, check or money order is fine.
---

Attachment: 51.43 KB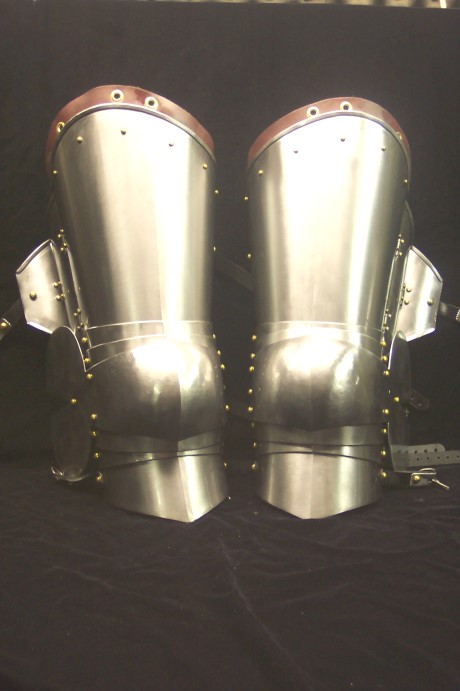 Attachment: 28.78 KB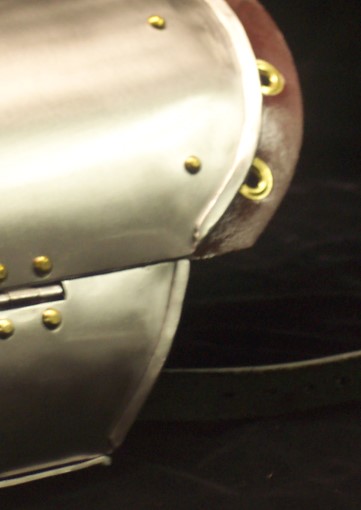 Attachment: 45.71 KB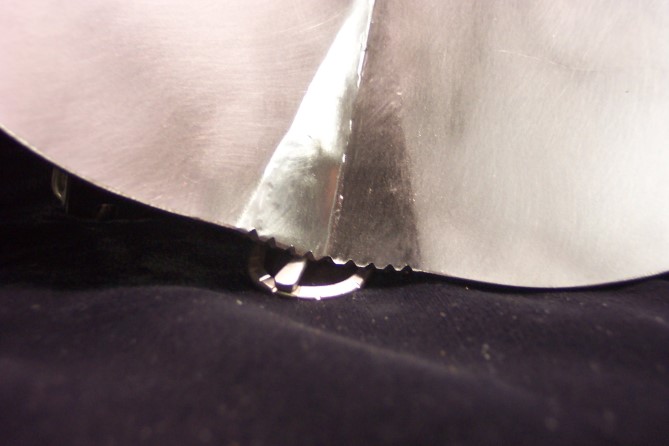 Attachment: 60.43 KB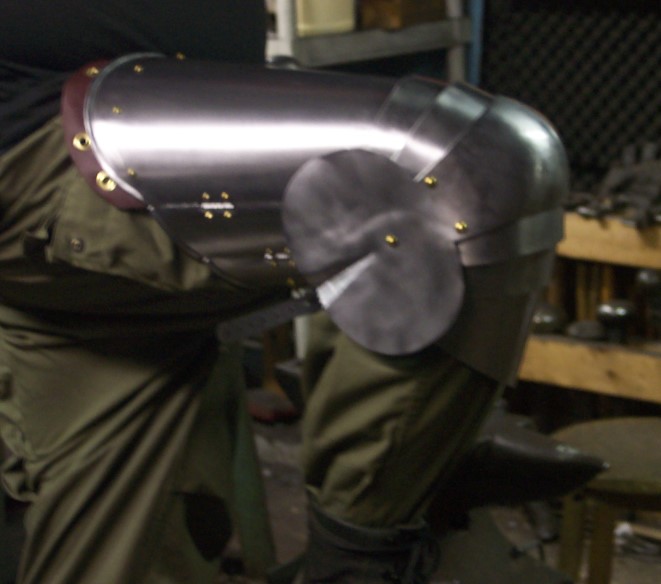 Attachment: 23.36 KB