I purchased this Broadaxe a long time ago at
maybe
a gun or antique show but I don't remember exactly when or where.
Decided to take a few pics of it as it's an interesting axe and people might like having a look at it and might have some ideas about purpose, age or provenance.
It's not a war axe and most certainly a wood working axe used in squaring timbers or something like it.
Statistics:
With handle 36" total length.
Head edge length 12 3/4".
Head width from hammer face to edge 10"
Maximum thickness on hammer 1 1/2"
P.O.B. 28 1/2" from the end of the handle (
Very much head heavy
..... :lol: )
WEIGHT: 9 lbs 2 oz.
Nice texture but no visible rust on the very dark patina.
Very very massive axe and weapon usage would be very impractical as recovery from a blow would be very very slow: Not designed for fighting, obviously, but just speculating how it could have been used if pressed into service if nothing else was available i.e. wood worker surprised by a raid while working.
One side of the axe is completely flat and the other side has a much more complex shape with central ridge and bevels.
In one of the pics the blade look crooked but this is just due to the shape of the bevels and don't mean that the other side is anything but dead flat. (
Sort of an optical illusion due to the way the axe is lighted for the pic
).
Probably French or Colonial French Canadian 19th century or earlier :?:
---

Attachment: 145.96 KB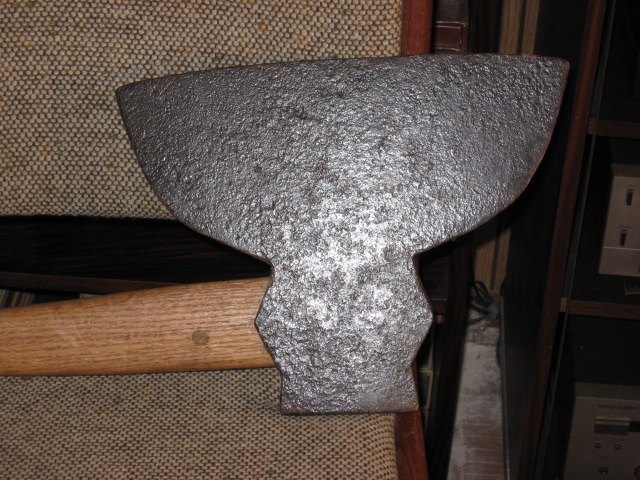 Attachment: 147.79 KB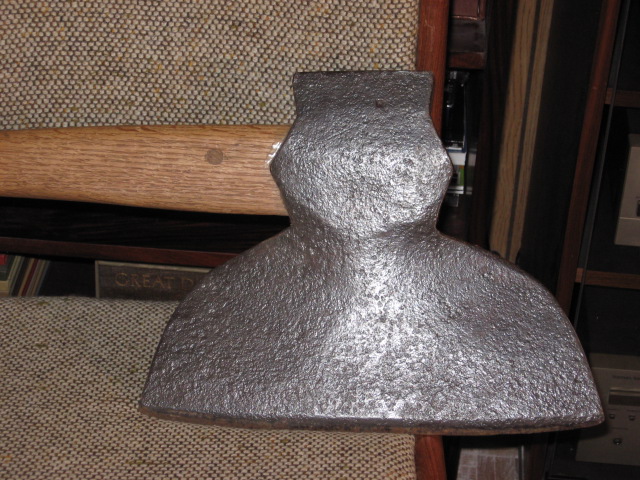 Attachment: 136.79 KB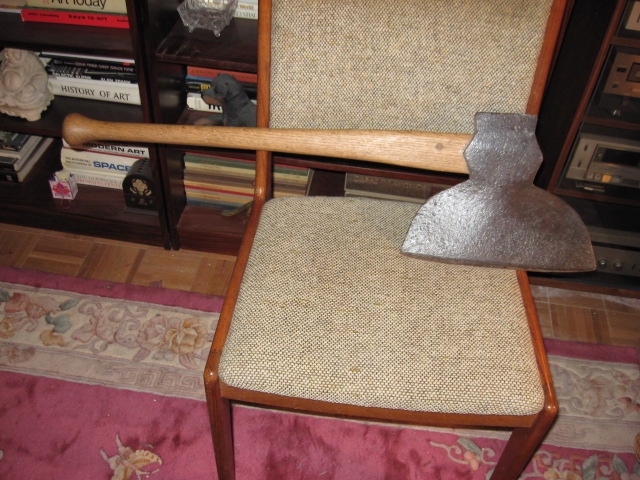 Attachment: 138.9 KB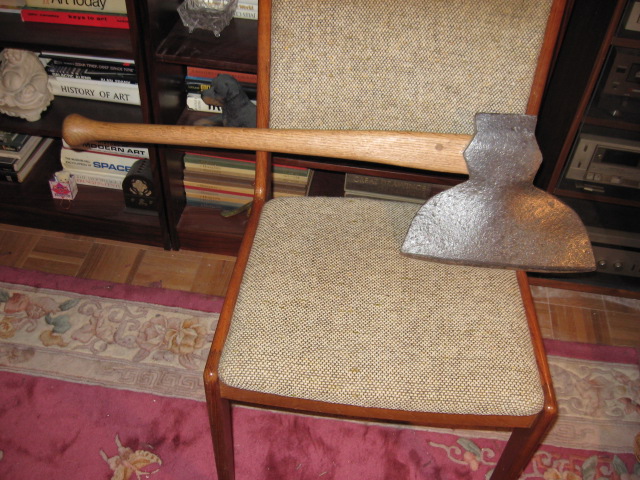 Attachment: 160.52 KB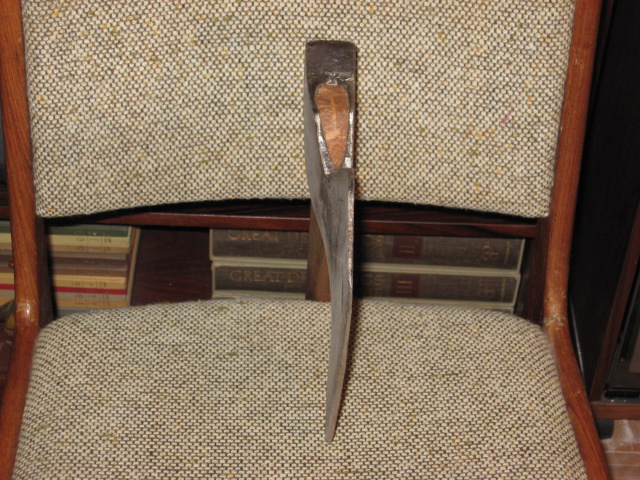 Attachment: 153.42 KB