I have for sale two of the Type II wooden bucklers we used to sell and two pairs of the finger bucklers we used to sell.
The bucklers are made from 1/2 inch thick cross grained red oak plywood, faced in 5-6oz. brown leather with hair on wool felt on the back side. They are trimmed with 4-6oz. thick natural color rawhide with steel clips at the joints. The boss's are hand hammered 16 gauge steel and have a hand stiched boss pad glued in made from wool felt and natural cotton batting. The grip is birch, riveted to a steel strip, covered in glued and stiched leather. The edge of the wood around the grip is beveled and the grip opeing is in the buckler is rimmed with leather. The bucklers are 11.5 inches in diameter, handy a light. I'd like to get $60 plus shipping. The grip leather and leather around the opening for the hand are black rather than tan shown in the pics. This is a decent bit less than we used to get for these.
The finger bucklers are made from 16 gauge steel with rolled and counter sunk edges for strength. Lined with leather and stuffed with batting to pad the back of the hand. They are adjustable with hand made buckles with light file and chisel work decoration. They measure 5.5 inches across and are lightly dished with a small peak at the central rivet. Like to get $21 ( a good bit less than we used to sell them for ) a pair plus shipping.
Feel free to ask questions. Paypal, check or money order is fine.
---

Attachment: 82.59 KB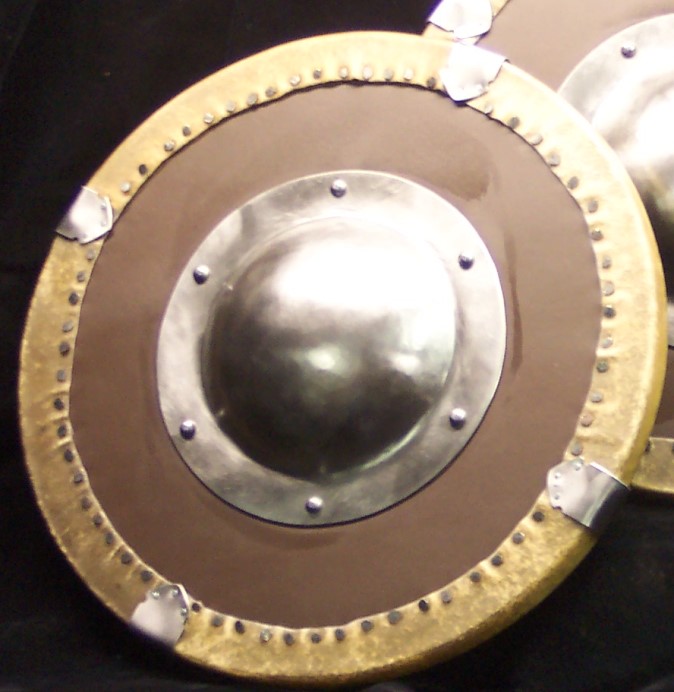 Attachment: 132.59 KB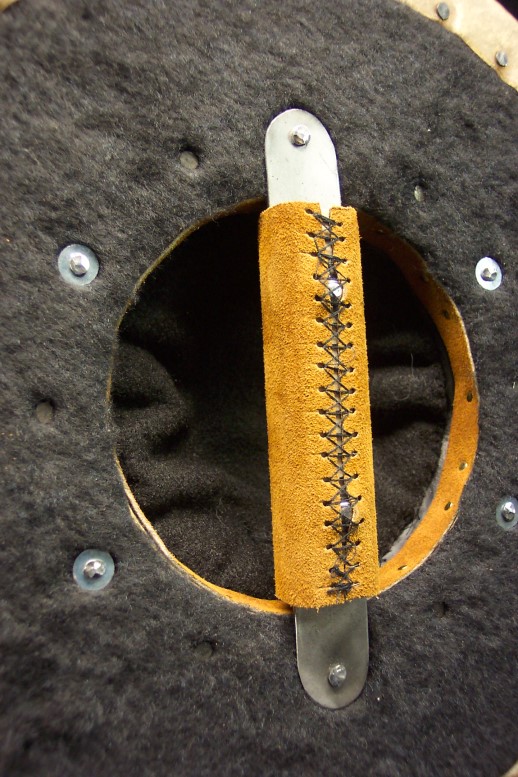 Attachment: 71.57 KB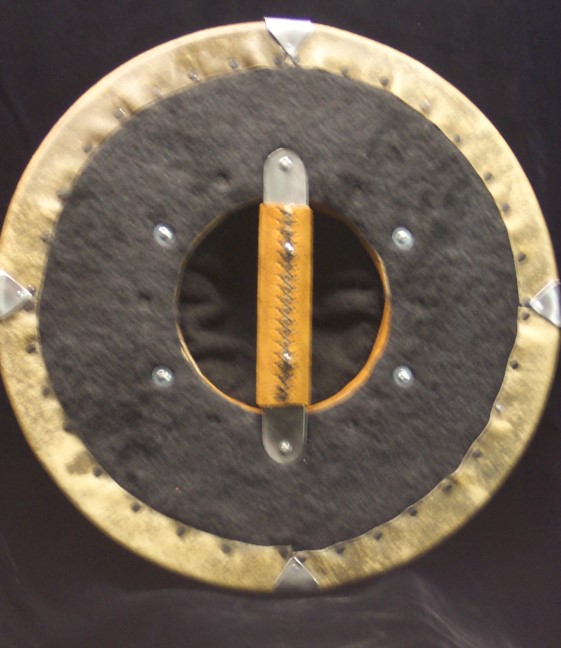 Attachment: 43.23 KB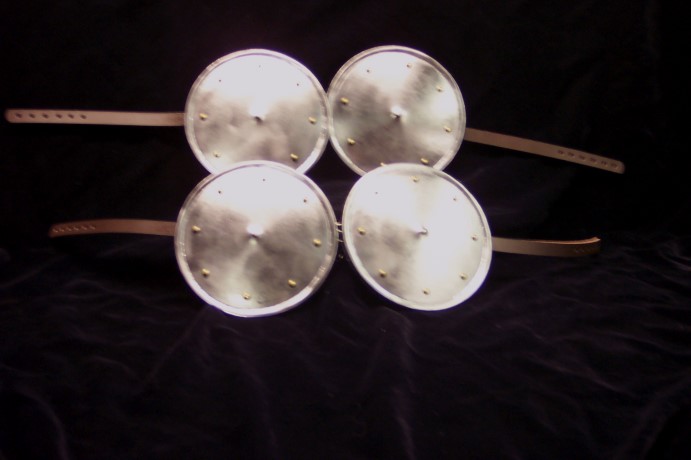 Attachment: 45.85 KB