as the name implies were talking about a kind of helmet made by the indian manufacturer daniyal stelcrafts which THEY call a roman attic helmet, asserting that this design is associated with the preatorian guard, and while this style is unusual
the page is correct in that a helmet looking like that DOES have basis in art and is associated in said art, with the praetorian guard.
http://www.kultofathena.com/product.asp?item=...tic+Helmet
what do you guys think, mattew amt, i know you have a version of this helmet, one likely used in gladiator, on your list of 'what never to buy' on the legioXX website
http://www.larp.com/legioxx/bad.html
you mention its the worst attic style helmet youve ever seen, does that mean that kind of roman helmet with the striangular browplate is reasonably 'kosher'
and would you maybe rate this design as any better in terms of authenticity?
the same manufacturer also has a decent replica of the byzantine 'skylitzes helmet' (though i was told that it would be best if i smoothed down the rivets to make it better suited for combat..
---

Attachment: 45.77 KB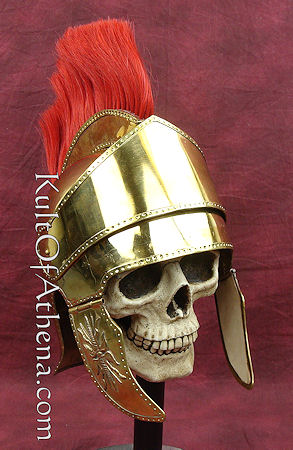 Roman Brass Attic Helmet

Attachment: 51.59 KB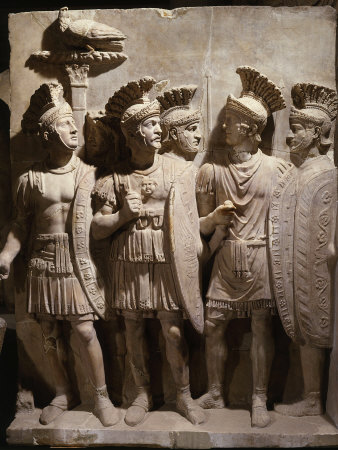 The marble bas relief the helmet is most likely based on

Officers andnSoldiers of the Praetorian Guard Relief