---
Cleaning out the house, I have a pair of Albion Maestro Line training swords for sale. Both are the Liechtenauer model sword, in two notably different states of working condition:
The first of two is the more used of the pair. I got it second hand and it had seen some use when I got it. The hilt is solid, but the blade does show some nicks in the edge from wear. I smoothed the roughest spots with files and sanding pads, and there is some good life left in the sword, but please do understand that this one is most definitely used. I tried best I could to use the light in the photographs to give an idea of what the edges look like. If you are looking for something pristine in wall-worthy condition, this is not the sword you are after. If you are looking for a sword that you don't have to mind bouncing around the back of a pickup truck on the way two or from a practice session, then by all means have a look!
The second of the pair is in far better condition. I purchased this one new, and it has seen some but minimal use. There are a few marks on the faces of the blade from deflections/parries, and the edges are in excellent condition. This one, with a little elbow grease, could pass for nearly new if one were so inclined, otherwise a great chance at a bargain trainer.
Unfortunately, I don't have shipping boxes for either sword (and Albion is out of stock on extras right now - I called to check), so I'm thinking I will most likely go out and purchase rifle cases to ship in (and a little extra to secure the swords IN the cases, as I know from past experience that they will bounce around in the cases without a little extra protection on the inside).
I would like to get $275 shipped CONUS for the worse for wear of the two, and $375 shipped CONUS for the better of the two. Please feel free to post and or PM with any questions or interest. Thanks for your time!
---

Attachment: 29.19 KB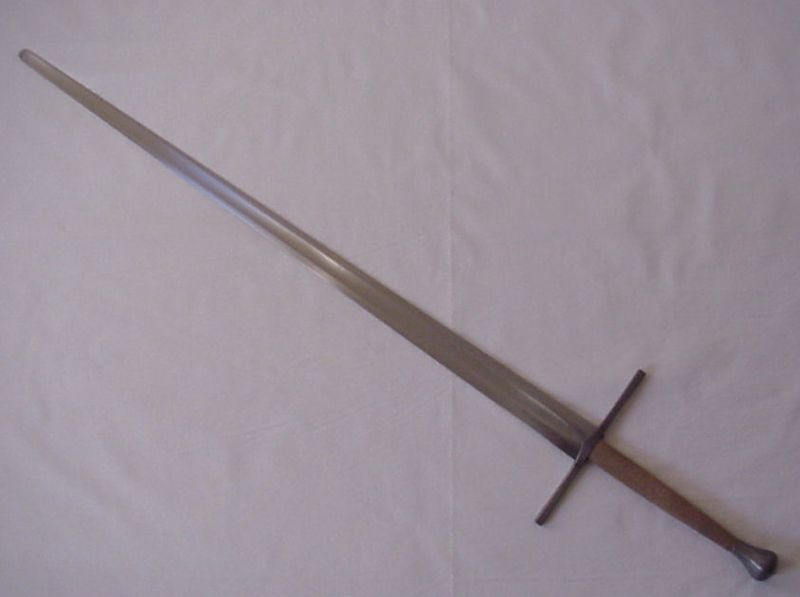 Sword #2 full photo

Attachment: 35.05 KB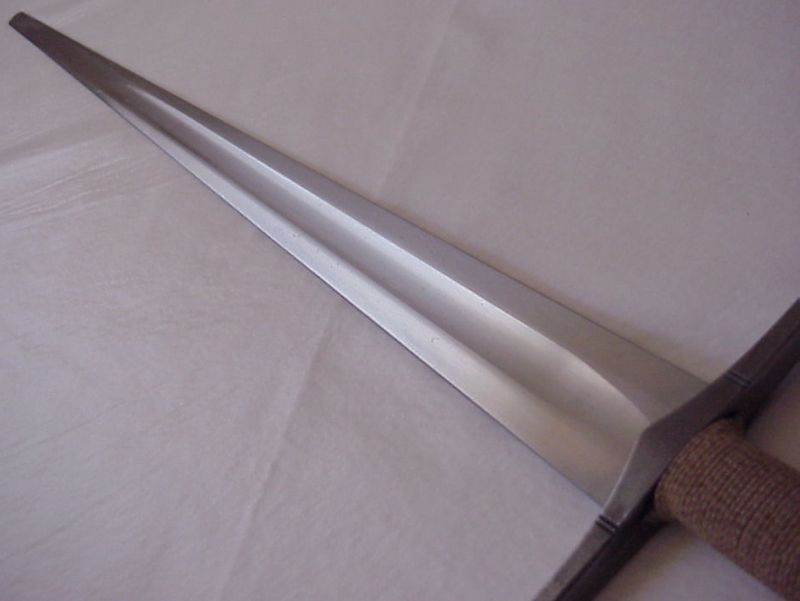 Sword #2 blade detail

Attachment: 31.79 KB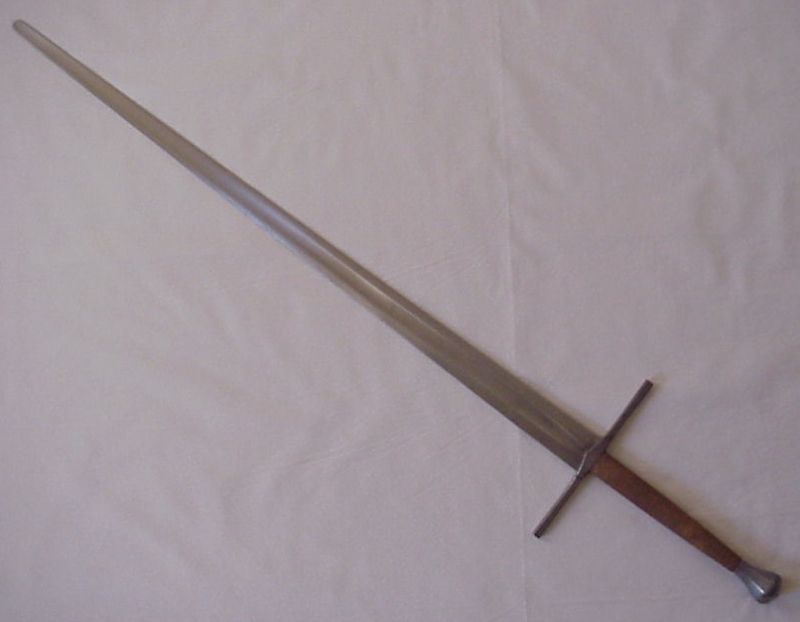 Sword #1 full photo

Attachment: 35.29 KB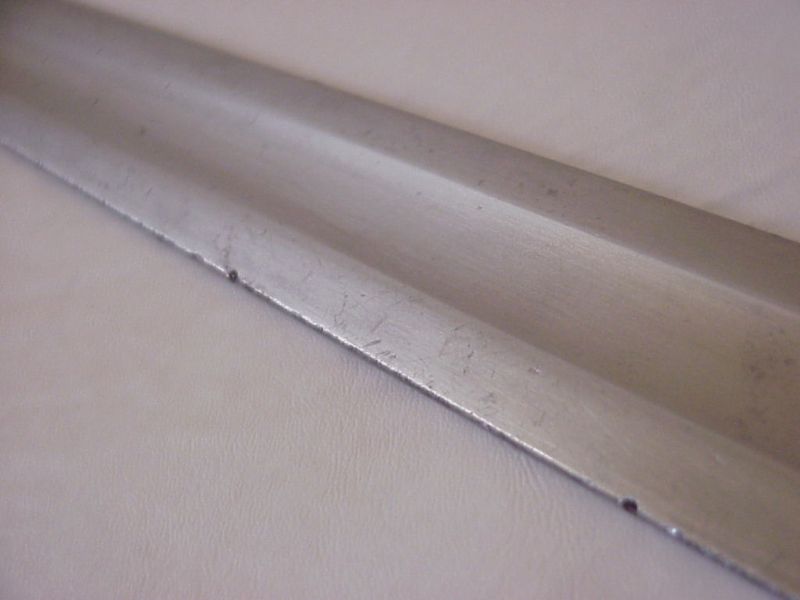 Sword #1 blade detail