I'm currently looking to rework this sword. Largely just pulling of the balance toward the hilt really.
I would like some advice in removing the pommel nut/screw temporarily. Other then that I've obtained some 2 oz. sink weights and I've been trying to think up some way to affix them inside the hilt, if at all possible, they weren't much and if it turns out to be a bust I can always give them to someone. Indeed even if I never succeed in re-balancing this item it's still a decent sword.
But overall I always have the incurable itch to make a sword my own, I did so with my Windlass 15th century longsword and I'll probably do so here, but take the knowledge acquired from the windlass to work it a little better.
Overall I'm working to move the weight down so it's a bit subtler in movement while still devastating at the cut.
any help would truly be appreciated gentlemen.
---

Attachment: 103.91 KB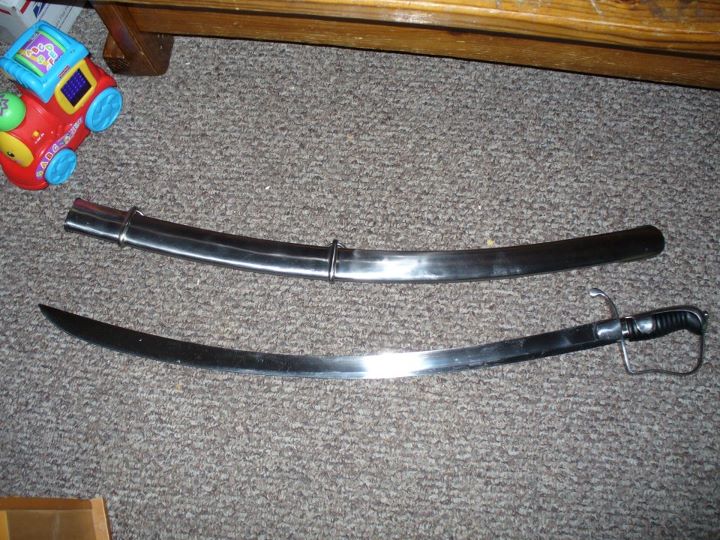 this be my blade.