Haven't posted anything here for a little while. Here's a pair of aluminum bladed broadswords I finished recently. Both with 7075-T651 blades for combat. The wire twist on the first one is recessed into the leather wrap of the grip, so it offers a little texture, but not so much as to cause discomfort in a bare hand. The one without the wire wrap on the grip is pretty beefy. It came out quite "heavy" for an aluminum sword, at 2.8 lbs. This is all in the depth of the grind. It handles a little more like a steel blade of similar profile. The other one is only 2.4 lbs. Both handle quite well, and ring like bells. They're in need of a good home if you're in the market.
They've also got my new makers mark etched in the blades....electrochemical salt water etching. So very simple!
stats as follows:
Broadsword #1 (wire twist grip)
35.25" Blade
45" Overall
7" Grip
POB: +1.75"
Weight: ~2.4lbs
Broadsword #2
34" Blade
43.5" Overall
7" Grip
POB: +2.75"
Weight: ~2.8lbs
---

Attachment: 86.13 KB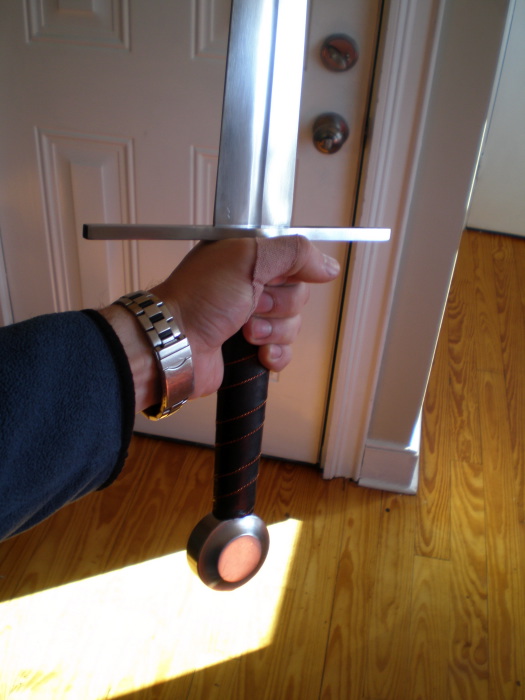 Attachment: 73.08 KB


Attachment: 80.85 KB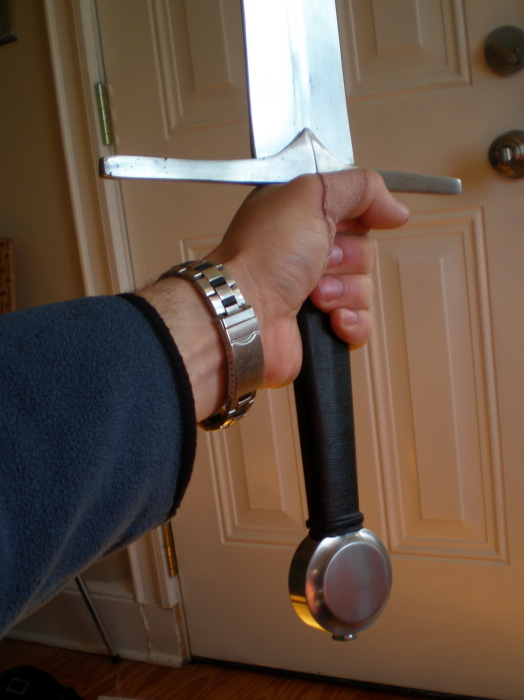 Attachment: 105.25 KB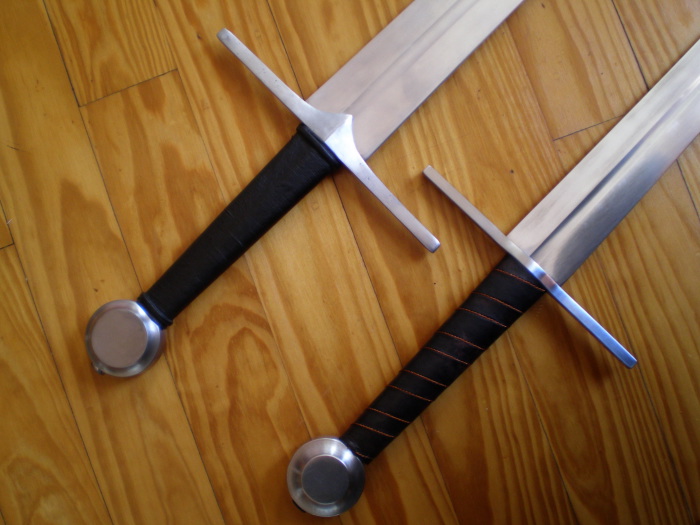 Attachment: 75.37 KB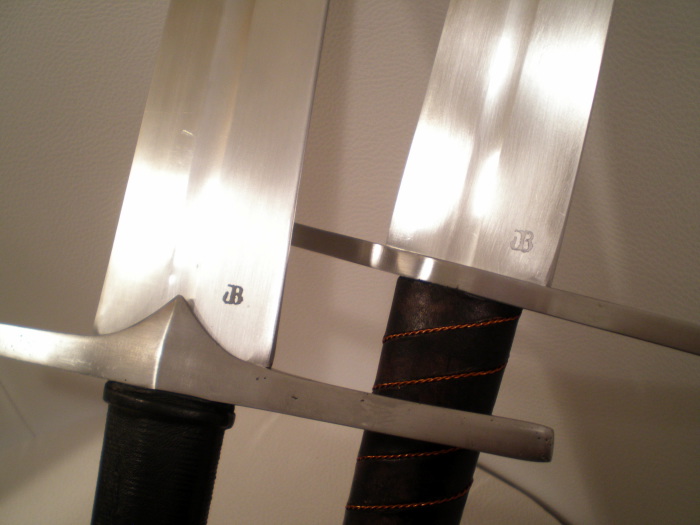 Attachment: 102.41 KB